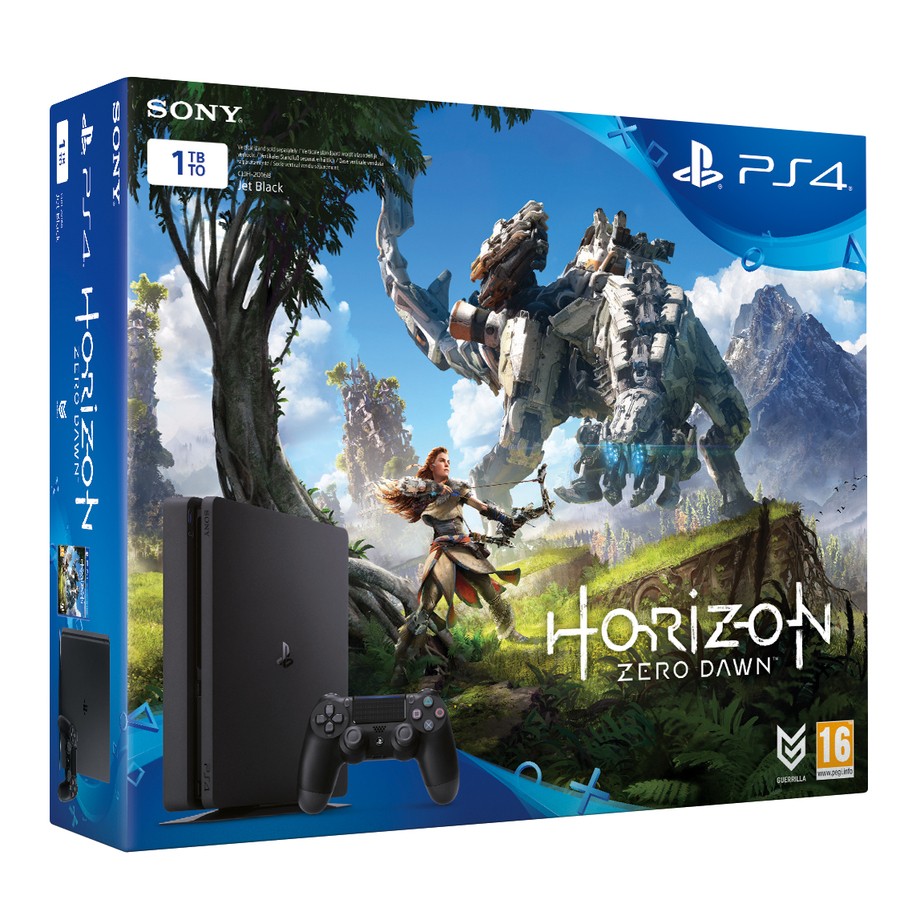 Sony's strategy with the PlayStation 4 Pro is strange to say the least. The optional iterative console which launched last year makes a sizeable difference to standard PS4 releases, but the platform holder almost seems scared to promote it. And while we assumed that was merely a consequence of it keeping the spotlight on the PS4 Slim over the holidays, it looks like little is going to change as the New Year gets underway.
Take this Horizon: Zero Dawn package that the manufacturer's prepared for Europe: it includes a copy of Guerrilla Games' latest, a three month PlayStation Plus membership, and a 1TB… PS4 Slim. It'll be available from 1st March alongside the game, and will even boast its own beautiful custom box art. But it's weird that, given the role-playing release's status as a flagship PS4 Pro title, it doesn't come with the supercharged system instead.
Now, to be fair, it's hard to find the new console at the moment, suggesting that the company's having some stock issues. And with that in mind, perhaps a bundle doesn't make much sense until it gets its supply chain in order. But all the same, one has to wonder whether the PS4 Pro will ever get any promotion, or if it exists solely to appeal to the whims of the most hardcore players. It's going to be interesting to see how this plays out.
[source blog.eu.playstation.com]