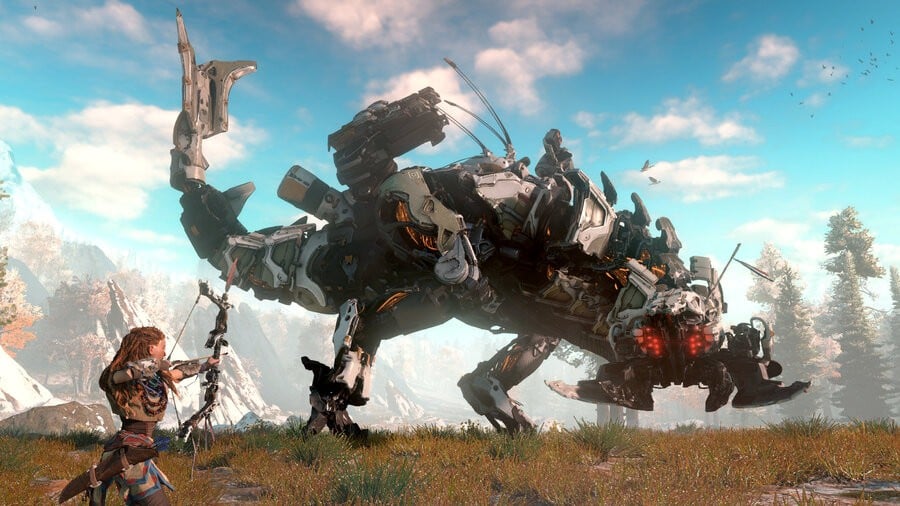 Horizon: Zero Dawn is unquestionably one of the PlayStation 4's most important releases of 2017; Guerrilla Games' stunning open world adventure is something that Sony's keen to turn into a real blockbuster, and thankfully, it looks like it has all the right ingredients.
The title's due on the 28th February in North America, and it was supposed to be set for the 1st March in the UK - a date that Sony had actually pushed forward. However, the UK PlayStation Store now has the game pegged for launch on the 3rd March, which was the title's original, original release date. Of course, this may just effect the digital version of the game, or it may even just be an error. We imagine that Sony will put out an official statement in the very near future if it has indeed been kicked back a couple of days.
In the meantime, let us know if you're looking forward to smashing up robot dinosaurs in the comments section below.
[source store.playstation.com]