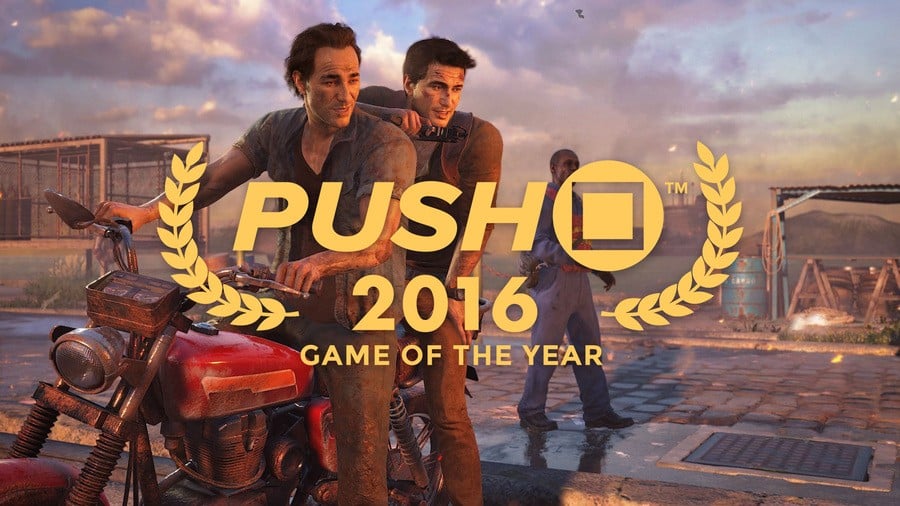 It's surely no exaggeration to say that Uncharted 4: A Thief's End embarrasses some parts of the industry. Naughty Dog has gotten so good at writing memorable characters that it's practically in a league of its own these days, and it's rough to think that the rest of the medium can't catch up. Nathan Drake's final adventure may mostly trade on pomp and spectacle like its predecessors, but a slightly more grounded tone allows the developer to elevate the cast to another level.
No more is this obvious than in an early chapter depicting domestic life; Nate and his spouse Elena are living happily ever after, though the thirst for adventure creeps into Drake's subconscious at every turn. It's such a bold change of pace for what is ostensibly an action game, but writers Neil Druckmann and Josh Scherr tackle the quiet sequences with such care that it comes together wonderfully, and stands out as one of the most memorable moments in the campaign – especially when you play a certain minigame.
"Naughty Dog seals shut Drake's story with a stunning epilogue that's both befitting of the brand and pure fanservice"
But there's much more to this fourth instalment than great writing: the gunplay, while used sparingly, is among some of the best in the third-person genre, driving you through mini-sandbox environments and forcing you to use all of the tools at your disposal. These now include stealth and a grappling hook, the latter of which really complements the vertical aspect that's long been a draw of the Uncharted titles.
In fact, the game feels much bigger than its predecessors in every department, with the wide-linear environments allowing you to wander off the beaten path with regularity. The introduction of the jeep in the Madagascar chapter augments an open world-esque scale to the game world, and even though it's mostly an illusion, it's a nice change of pace from the corridors that were so commonplace in the PlayStation 3 era.
A strong multiplayer suite rounds out the package, but it's the campaign's conclusion that secures Uncharted 4's place as a modern classic. Naughty Dog seals shut Drake's story with a stunning epilogue that's both befitting of the brand and pure fanservice. It's a wonderful end to what's been a stunning series, and while Chloe will keep the franchise alive next year in Uncharted: The Lost Legacy, we do hope that this is it for Drake and his family. Sometimes you need to quit while you're ahead, after all.
---
Were you bowled over by the conclusion to Nathan Drake's treasure hunting career, or do you think that this occasionally dour final chapter was a swing and a miss? Climb in to the comments section below.