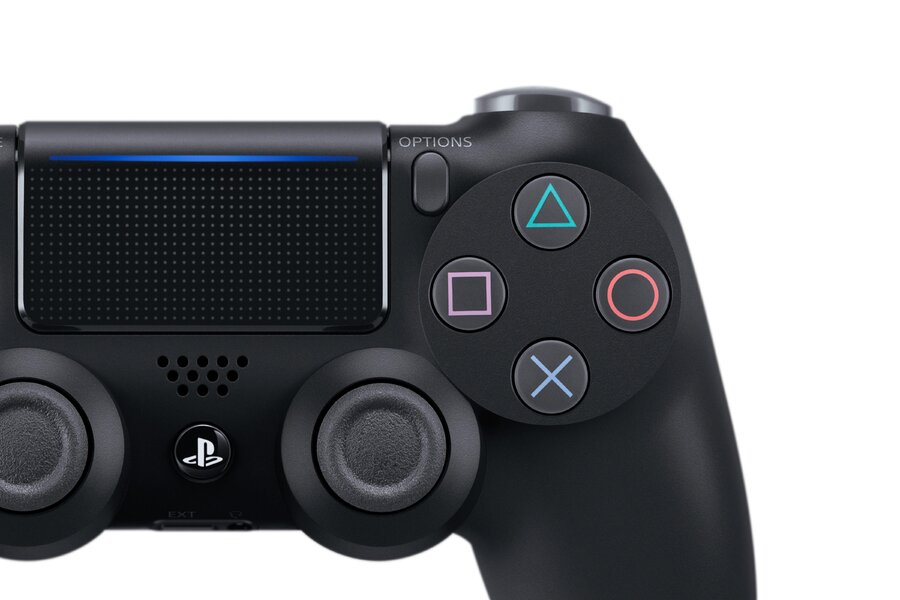 Holy cow it's 2017 already - where the heck did that year go? Bemusement aside, we're now facing 12 more months of games, and boy does this year look packed from where we're sitting. January may not be flaunting too many blockbusters on PlayStation 4, but if you're a fan of Japan's output, you're going to have to keep a very close eye on your wallet.
Release date: 17th January (EU) 20th January (NA)
Publisher: XSEED Games
Perhaps best described as a psychedelic Dynasty Warriors title, Fate/Extella: The Umbral Star mashes together a bunch of mad characters and has them battle each other's armies across strange futuristic arenas. It looks flashy, action packed, and above all, fun. Maybe the world isn't begging for more musou games, but when they promise combat that seems as stylish and as fluid as this, we're prepared to give any newcomers a shot.
Release date: 18th January (EU) 20th January (NA)
Publisher: Sony
Gravity Rush 2 strives to top its predecessor in virtually every department, and what we've seen of the sequel so far would suggest that this is a PlayStation 4 exclusive to watch. The property's not reinventing itself and lead character Kat is back for another round of physics-defying stunts, but the game's shift to Sony's home console means that there's room for a bigger, more detailed world and some stunning visuals.
Release Date: 24th January
Publisher: Square Enix
Wow, and we thought Fate/Extella: The Umbral Star had an unfortunate name. Kingdom Hearts HD 2.8 Final Chapter Prologue is a title that's beyond redemption, but at least the game itself should be pretty good - as we've come to expect of Square Enix's long-running action role-playing series. Packaging an HD remake of past 3DS exclusive Dream Drop Distance together with a new chapter named Birth By Sleep - A Fragmentary Passage, this confusing collection should keep fans somewhat happy while the wait for Kingdom Hearts III continues.
Release Date: 24th January
Publisher: Capcom
Believe it or not, Resident Evil 7 is in slight danger of flying a little under the radar, but by all accounts this is the return to the franchise's horror roots that so many fans have been asking for. Trapped in a creatively creepy house with a cannibalistic family, it's fair to say that a lot is riding on Capcom's first person foray. It's a risk that the Japanese publisher is clearly willing to take, so here's hoping that it fills the Silent Hills shaped hole in the PlayStation 4's library.
Release date: 24th January
Publisher: SEGA
The year is 1988, and a young, ambitious Kazuma Kiryu is ready to take to the neon streets of Kamurocho and smash some skulls for money. SEGA's stylish series is being pushed more than ever here in the West, and as far as we're aware, 0 is going to be a great place to start. The prequel's somewhat cheesy 80s setting could well be the star of the show, but we can't underestimate the inevitably dramatic storylines, charismatic characters, and brutal combat.
Release date: 24th January (NA) 27th January (EU)
Publisher: Bandai Namco
Tales of Zestiria, the series' last outing, proved to be a little divisive, so we're hoping that Berseria can get the action role-playing property back in the limelight. The Tales games have always had a charming core to them - they don't boast the budget or perhaps the finesse of something like Final Fantasy, but hectic battle systems and a solid history of endearing characters keep the series afloat more often than not. Berseria, with its tale of pirates, demons, and everything in between, could be great.
Release date: 31st January (NA) 27th January (EU)
Publisher: Bandai Namco
Following on from the success of least year's Digimon Story: Cyber Sleuth, Digimon World: Next Order brings our digital pals back to the PlayStation 4 at the end of the month. With a focus on raising and caring for your creatures, Next Order is a very different beast to Cyber Sleuth, featuring a more open world to explore. If you've been hankering for more Digimon, then this one is obviously going to be on your wishlist, but for everyone else, this could be another surprisingly good monster mashup.
---
So, is January looking like a good month for the PS4? Tell us which game you're most looking forward to in our poll, and then give us your reasoning in the comments section below.
Which January release are you most looking forward to? (137 votes)
Digimon World: Next Order

4

%
Fate/Extella: The Umbral Star

1

%
Gravity Rush 2

33

%
Kingdom Hearts HD 2.8 Final Chapter Prologue

10

%
Resident Evil 7

28

%
Tales of Berseria

1

%
Yakuza 0

17

%
Other

6

%
Please login to vote in this poll.