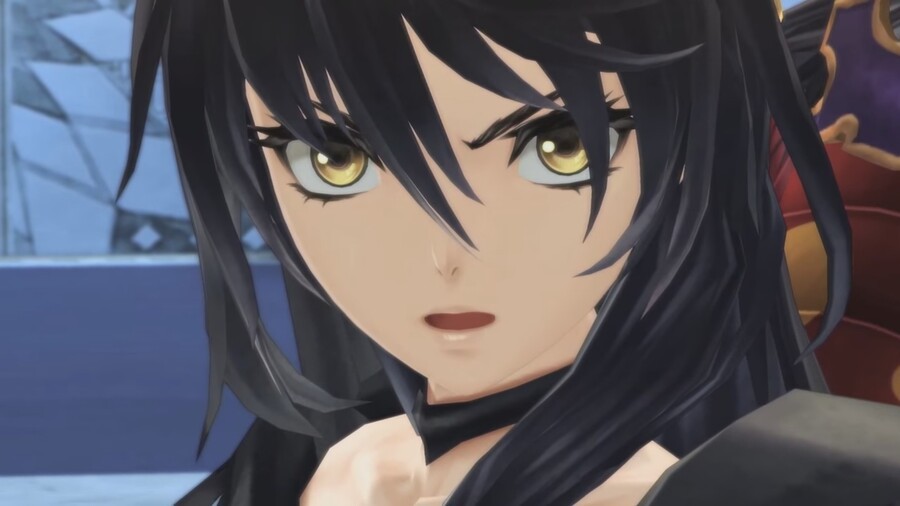 Okay, so Bandai Namco released a new Tales of Berseria trailer yesterday that focuses on the title's English voice acting - but for once, the English dubbing isn't what some fans are concerned about. Instead, people are pointing out that a specific scene within the game - which features in the aforementioned trailer - has been altered for the Western release.
Cutting to the chase, the publisher has had to rework part of a scene that depicts violence. As you'd expect, some keen-eyed fans brought this up, which has naturally led to cries of unnecessary censorship. Bandai Namco has been quick off the mark, however, responding to the complaints on Facebook.
"We read about your concerns regarding some changes between the Japanese and the Western versions of Tales of Berseria," the post reads. "You discovered a scene that has been reworked compared to the original Japanese game. As a company, Bandai Namco Entertainment has to follow the regional regulations regarding video games content to allow the games to be released with appropriate rating. The violence depicted in the original Japanese scene in Tales of Berseria would not allow us to keep our current 16 rating," it explains.
Going into more detail, the post adds: "A major change in our rating wouldn't have allowed to share the game with as many fans as we'd like and it would have prevented us many opportunities to show the game on social networks, websites and even during events. Therefore, instead of deleting the sequence, we decided to rework a portion of the scene to keep its importance in the story. We've ensured its impact in the story is the same. Even if the exact actions are different, their consequences are exactly the same." That sounds reasonably fair from where we're sitting.
So, what do you make of this? Can Bamco be blamed for this one, or is this simply a necessary alteration? Offer some opinion in the comments section below.
[source facebook.com]