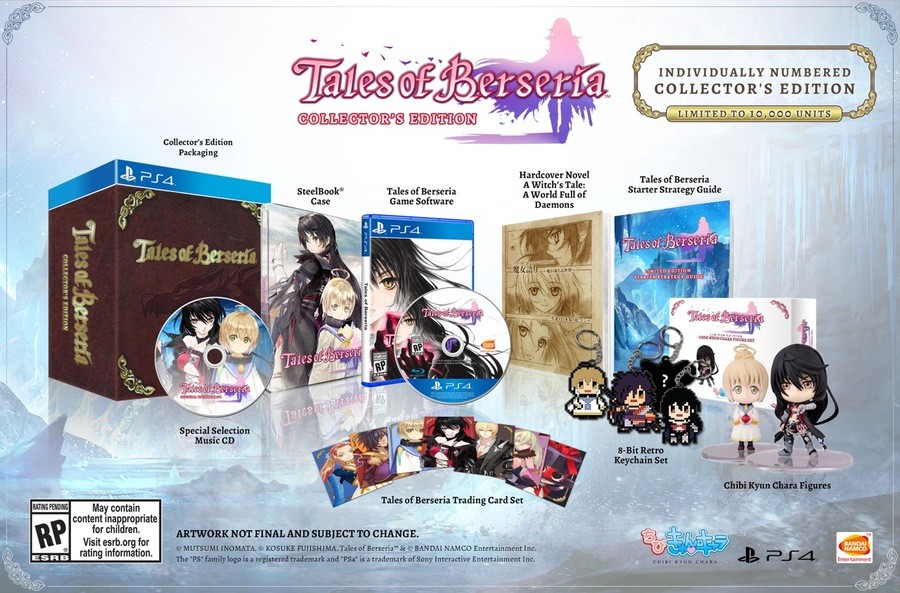 Bandai Namco's slapped confirmed Western release dates on PlayStation 4 action role-playing game Tales of Berseria. It's coming to North America on the 24th January, and Europe on the 27th January, adding yet another anticipated title to early 2017's packed line up.The title launched in Japan back in August, and as far as we're aware, it was fairly well received.
Naturally, a collector's edition will be up for grabs when it makes its way overseas. Only confirmed for North America at this point, the special package will set you back a rather mighty $149.99, and includes a steelbook case, a couple of cute little figurines, some keychains, a CD consisting of selected music tracks, a hardcover version of a prequel novel, a set of trading cards, and a starter strategy guide artbook. Quite the haul, and only 10,000 units are being made.
Are you looking forward to Tales of Berseria? Are you a fan of the series? Gather a party in the comments section below.
[source blog.us.playstation.com]