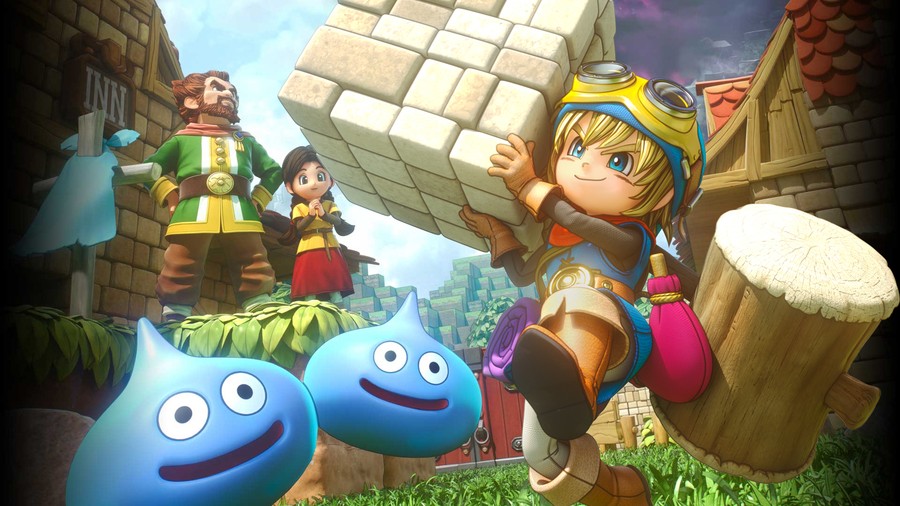 Dragon Quest Builders is laying down some solid foundations if early reviews from around the 'net are to be believed. Square Enix's latest spin-off stretches a colourful and charming Dragon Quest skin over the fundamentals of a world-building title like Minecraft, and then adds a slew of traditional role-playing elements for good measure. Supposedly, the result is a rather good PlayStation 4 and Vita exclusive.
Combat could be better, but Dragon Quest Builders combines RPG structure and freeform creativity to great effect. It's Minecraft for people who hate Minecraft.
I'll admit that I'm a sucker for cute design, but that alone wouldn't have been enough to hold my attention for several dozen hours. Instead, the charming visuals work with a solid action/RPG that, while still a bit rough in a few small areas, is a surprising treat.
US Gamer - Review in progress
For those who wish console RPGs had a little more freedom and for those who wish construction games had a little more direction, Dragon Quest: Builders finds a clever midpoint between the two. It's not a pure take on either genre, but instead a wholly unique combination of the two — wholly fitting for a game that revolves around taking two different things and combining them into something better.
The campaign (which must be beaten to unlock the sandbox mode) is huge, and according to Square Enix, lasts as long as a proper Dragon Quest game, so there's that. Since none of it has felt like a slog so far, I'm totally okay with that time commitment.
---
Our own review of Dragon Quest Builders will be ready before the game launches on the 11th October in North America. Are you excited for this crazy cute quest to rebuild the world? Craft some words in the comments section below.