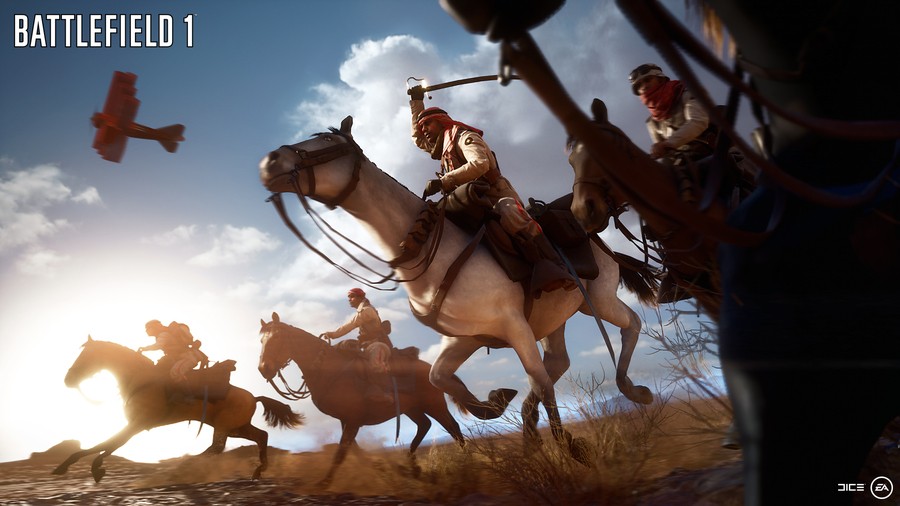 World War I may have been Hell on Earth, but Battlefield 1 looks like it's anything but. Reviews are rolling in for DICE's eagerly anticipated first-person shooter, and they're already looking pretty bloody promising. Our review is still forthcoming, so while you wait for that all-important Push Square seal of approval, here's what the rest of the press is saying.
With Battlefield 1, EA and DICE have proven the viability of World War 1 as a time period worth revisiting in first-person shooters. It brings into focus countries and nationalities that do not exist today while also shedding light on how the outcome of that war has shaped our lives. As World War II shooters proved many years ago, no game can truly capture the entirety of a global conflict. This is why the focused structure of the War Stories anthology works well. Moreover, Operations succeeds as an effective educational primer on the battles that this gripping adversarial mode are based on. Battlefield 1 is just an introduction to one of the deadliest world events in history, but it is an outstanding, feature-rich package in both its emotional stories and strong multiplayer.
Small issues aside, Battlefield 1 marks an impressive, risk-taking reinvention for the series. That the multiplayer is as good and distinctive as it is is less surprising than a campaign that takes a difficult setting and navigates it with skill and invention. The end result is a shooter than succeeded far beyond my expectations, and one that exists as the best, most complete Battlefield package since 2010.
---
Will you be braving the trench foot and fighting your way through Battlefield 1 this week? Draw your weapons in the comments section below.