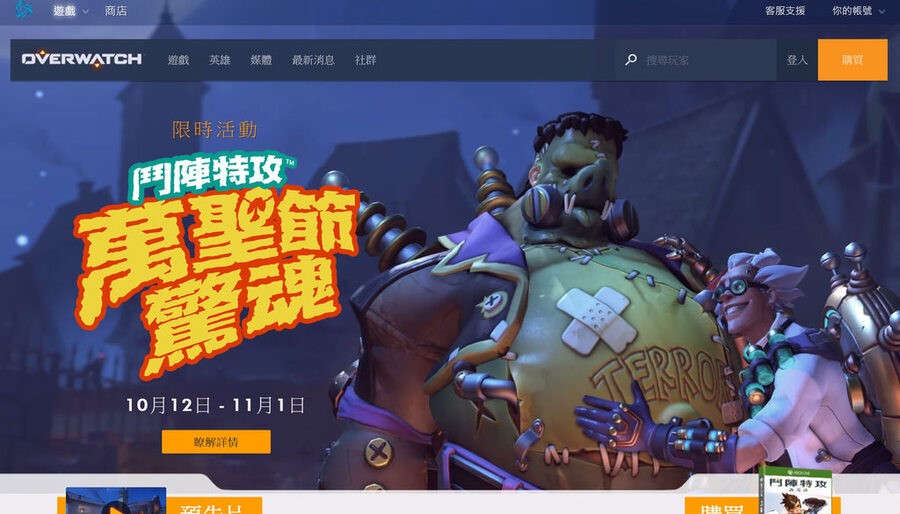 It's probably the worst kept secret in history, but Overwatch is getting Hallowe'en loot boxes. Hurrah! You may or may not have seen these leaking all over the web over the past few weeks, with the title's Taiwanese website now going live with a front-page splash, showing Australian double-act Junkrat and Roadhog in their horror-themed get-ups.
Apparently, these time limited goodies will be available from 12th October through 1st November, which would suggest an imminent official announcement. In fact, considering time zones and all that jazz, there's every chance that this content may roll out today alongside the PlayStation Store update. We'll keep you informed.
Update (15:00PM): The loot boxes are available as part of today's European PlayStation Store update.
[source reddit.com, via eurogamer.net]