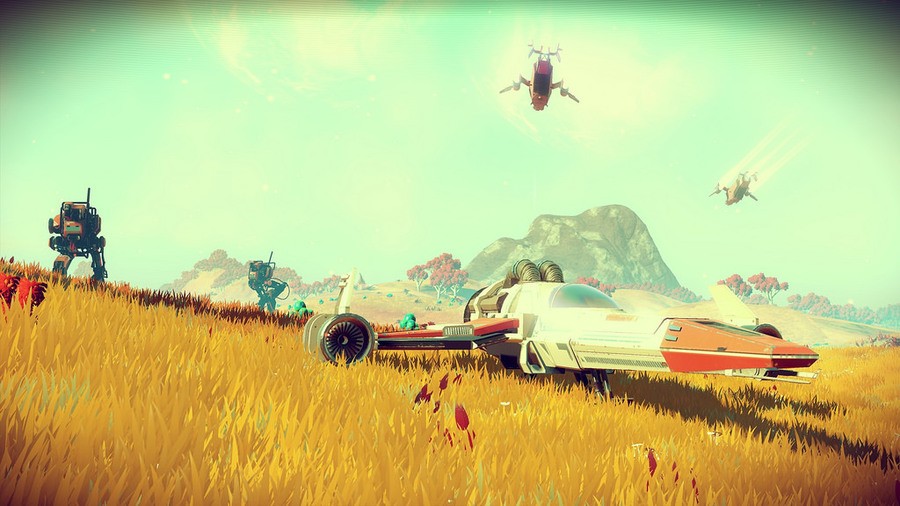 Do you remember No Man's Sky? The game released to a chorus of hype, but aside from Stephen Tailby's excellent Mission Blog series, there aren't a whole lot of people talking about it anymore. That's because, whether you loved the game or not, it didn't quite deliver on what director Sean Murray had previously said about it. And now even Sony's very own Shuhei Yoshida has weighed in on the situation.
"I understand some of the criticisms especially Sean Murray is getting, because he sounded like he was promising more features in the game from day one," the executive explained in an interview with Eurogamer.net. "It wasn't a great PR strategy, because he didn't have a PR person helping him, and in the end he is an indie developer. But he says their plan is to continue to develop No Man's Sky features and such, and I'm looking forward to continuing to play the game."
Some cretinous corners of the web are already trying to suggest that Yoshida's thrown Murray – who hasn't tweeted in weeks, by the way – under a bus here, but we think that he's merely suggesting that there was no filter between the developer and the public, which caused things to get a little out of control. "I am super happy with the game actually, and I'm amazed with the sales the game has gotten," he continued.
Many may argue that the platform holder should have stepped in sooner – especially considering that it published the PlayStation 4 version of the game. But it's perhaps worth noting that, aside from support with quality assurance, the Japanese giant played no role in the development of the game. That said, it probably could – and maybe should – have done more to keep expectations under control, but hindsight is a wonderful thing.
[source eurogamer.net]