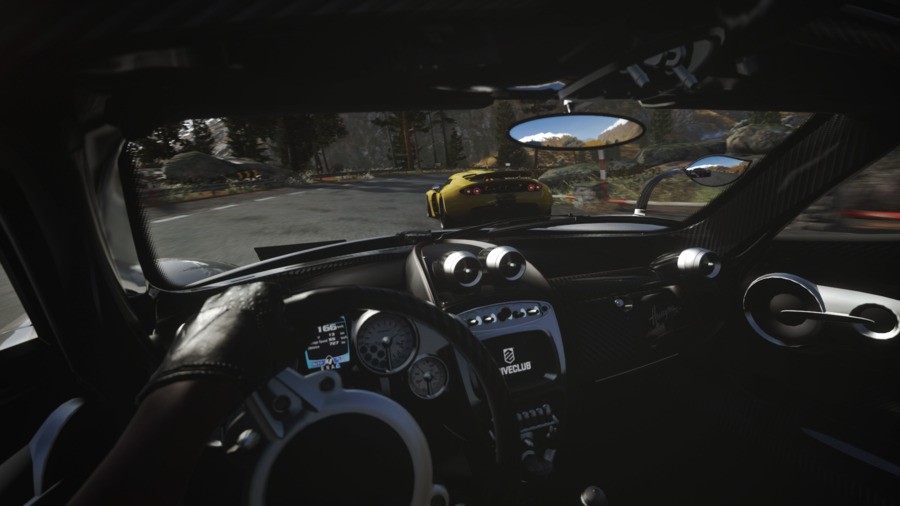 DriveClub VR is, for all intents and purposes, a brand new game. But those of you who've been supporting the racer since the very beginning will be able to hop into the driver's seat at a reduced rate, Sony has announced. The platform holder's discounting the game to €19.99/$19.99 on the PlayStation Store, if you bought the main game's Season Pass prior to 29th September. Ordinarily, the title would cost you €39.99/$39.99.
Discounting for Season Pass holders seems like the fairest way to do this; it ensures that the most engaged fans are getting the discount, without discriminating against those who purchased the game on Blu-ray originally. It also rounds out probably one of the best DLC propositions of all time, as the DriveClub Season Pass was amazing when it was supporting the base game, and this is just the icing on the cake as far as we're concerned.
"Recreating DriveClub as a standalone VR title was a huge task," principal programmer Nicola Orru wrote on the PlayStation Blog. "As you know, DriveClub had a vast amount of content, so re-engineering the game to render everything in stereoscopic 3D, natively at 60Hz and then adding the head tracking with 120Hz visuals took a long time. In addition, the team added several VR-specific features and made the game look every bit as amazing as you would expect."
We're still yet to see this in action – well, we are, but it's a long story – so we can't wait to strap ourselves in to the final release come 13th October. DriveClub is still one of our favourite games on the PS4, and we can't think of many better fits to showcase the potential of virtual reality. But will you be picking this game up for your headset on launch day – discount or not? Drive really fast in the comments section below.
[source blog.us.playstation.com, via blog.eu.playstation.com]