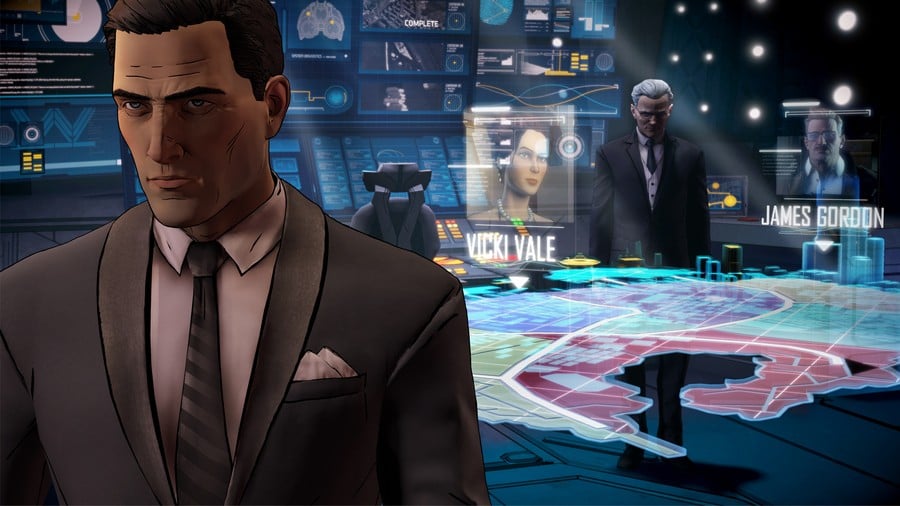 There was a time when a new Telltale title was an event, but given how prolific the publisher's been with its episodic output of late, its Batman series has been met by murmurs rather than fervour. That said, we love the studio's style of game, and a tale that promises to spotlight Bruce Wayne as much as the Caped Crusader sounds fascinating. But is Episode 1: Realm of Shadows actually any good?
While many fixate on breaking the Batman, Telltale wants to bring down Bruce Wayne, and it demonstrates an understanding that people and relationships are the key to this. Episode one begins the process of unravelling him, and sets the stage to lay him bare. Impressively, by sticking to its strengths, Telltale also delivers on the experience of being Batman. Realm of Shadows establishes a compelling Bruce Wayne narrative and is an exciting start to the series.
IGN - 7.5/10
Telltale's Batman is an unpredictable, multi-faceted adventure told through Batman the brawler, Batman the detective, and Bruce Wayne the politician. The three almost entirely separate characters and play-styles keep the familiar Telltale formula feeling fresh and inviting. While some of the dialogue does feel overly expositional, it's hopefully only there to provide concrete padding for future episodes, and the gorgeous, high-action combat sequences and creative detective work provide the right amount of contrast.
The hook at the end of this episode has me intrigued for what comes next, but be warned, this is the roughest (and slowest) start to a Telltale series yet.
---
Our review of Batman's inaugural episode will be live imminently. In the meantime, let us know if you intend to wear the cowl in the comments section below.