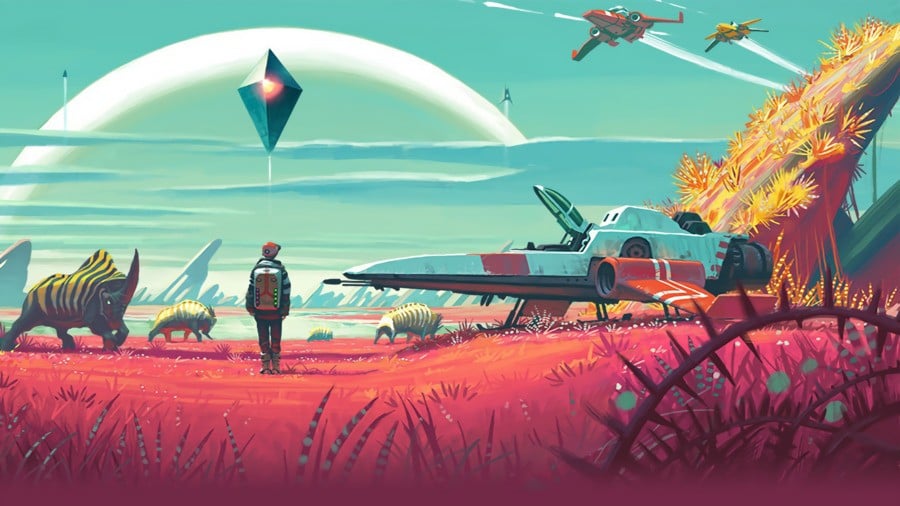 If you've been holding out for reviews of No Man's Sky before the game launches in less than a week, you may want to rethink your plans. In short, it's looking increasingly likely that publications aren't going to be sent review code before the space sim releases. Why this appears to be the case is up for debate, however.
Usually, when websites and magazines aren't given early review copies of upcoming titles, there's an air of doubt regarding the game's quality; perhaps the publisher isn't confident that the game will meet the expectations of critics, and would rather not have low-scoring reviews attached to the title before it becomes publicly available. There is, of course, a chance that this is the case with No Man's Sky, but we reckon that the actual reasoning doesn't have to be quite so sinister.
Regardless of whether Hello Games' ambitious project turns out to be good or not, it's worth remembering that the game will receive a day one patch that sounds rather hefty. Studio founder Sean Murray tweeted that the developer was wrapping up said patch in the early hours of the morning, and that it brings "lots of new features, balancing, and content". With that in mind, it could well be that review code has been put on hold until the update is available to download, which makes a lot of sense when you think about it.
In any case, with pre-launch reviews looking unlikely at this point, are you worried about No Man's Sky? Are you eager to get some insight into the game before you decide to buy? Explore a universe of possibilities in the comments section below.
[via neogaf.com, twitter.com]