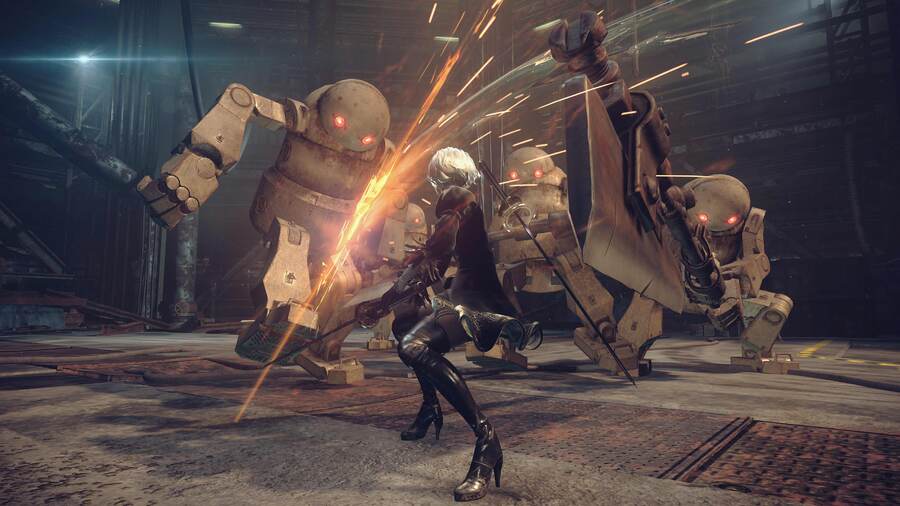 NieR Automata is destined to be a relatively niche release, so an enjoyable playable demo could be a good way to get the word out to players who may not be too interested by default. Speaking to Famitsu, Yosuke Saito, the game's producer, confirmed that publisher Square Enix is considering crafting a demo version of the hack and slasher so that players can get a taste of the action before launch.
Translated by Gematsu, Saito states: "I'm thinking about whether something like a demo, for example, would be good to give users a chance to get their hands on the game." The producer also mentions that it could end up being a pretty lengthy glimpse of the game, too: "Rather than have users experience it within a short 10 or 20 minutes, I want users to properly experience NieR: Automata with a demo of a 30-to-40 minute, sit-down-and-play kind of volume." Sounds good to us.
Automata will be on display at the Tokyo Game Show next month, but are you hyped for Platinum's ongoing project? Would you like to try before you buy? Unleash your mad skills in the comments section below.
[source famitsu.com, via gematsu.com]