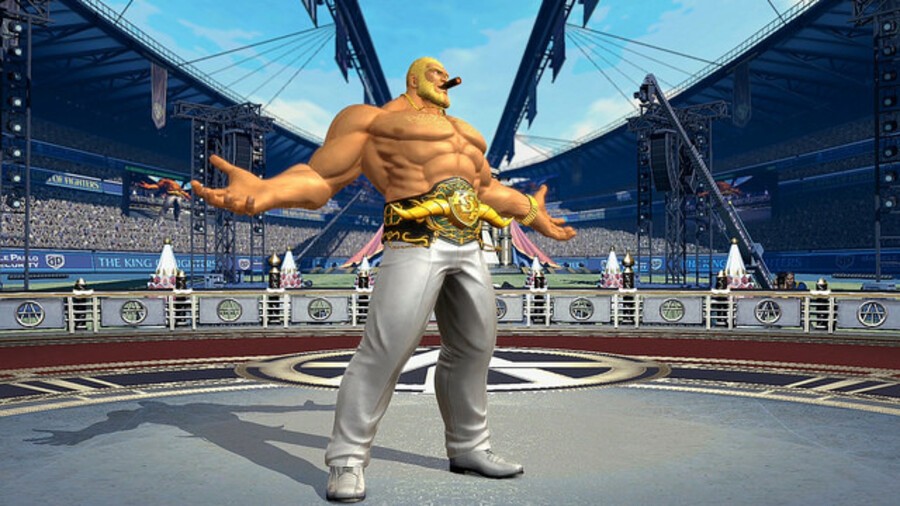 Y'know what? Fair play to SNK – it's really working hard to make sure that everyone gives The King of Fighters XIV a shot. While the publisher may not have Street Fighter's brand power or Mortal Kombat's marketing budget, it's doing everything that it can to get the game in front of fighting game fans. Take next week's seven character demo for example; download it and you'll get a free PlayStation 4 dynamic theme. It's the little things that make a difference – especially in the wake of Capcom's latest DLC scandal.
The game's due out on 23rd August in North America and 26th August in Europe, of course, and the embedded Story Trailer released to coincide with EVO 2016 includes a brief look at the title's campy single player mode, which appears to revolve around some ridiculous supernatural entities. The firm also announced the game's villain this weekend: a billionaire named Antonov who's bought the rights to the King of Fighters brand just so that he can declare himself, well, the One True King of Fighters.
Time to knock that git off his perch?
[source blog.us.playstation.com]