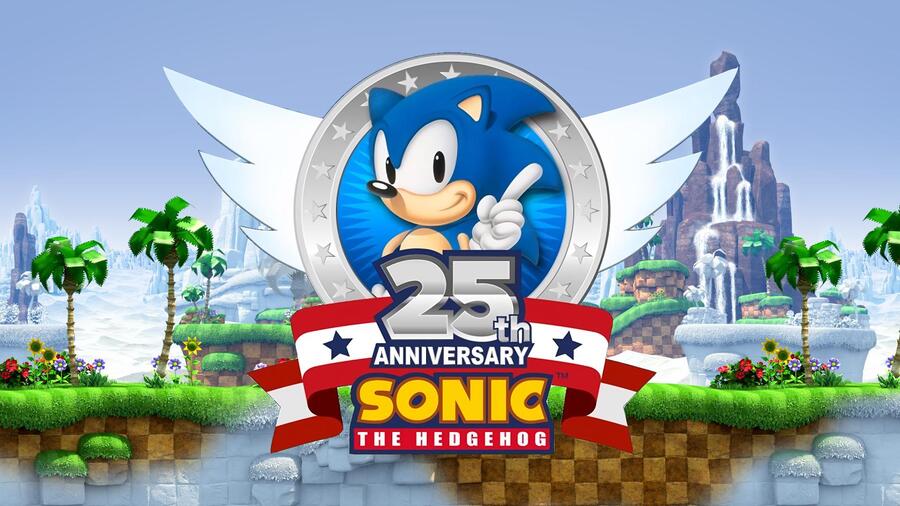 The blue blur has been MIA on PlayStation platforms since 2011's Sonic Generations – or, if we're counting spin-offs, Sonic & All-Stars Racing Transformed in 2012. Over the last 14 years, SEGA has been working closely with Nintendo to bring exclusive Sonic games to their consoles, including Sonic Lost World, Mario & Sonic at the Rio 2016 Olympic Games, and, erm, Sonic Boom: Rise of Lyric.
It's fair to say that he's seen better days.
This year marks the 25th Anniversary of Sonic the Hedgehog, and last night during SEGA's live streamed celebration, the publisher announced not one but two brand new games that, hopefully, this time, maybe, will bring the character back to his former glory. At least one of them genuinely looks like it could.
Firstly, though, let's look at Project Sonic 2017 (a working title, obviously) – a game developed by Sonic Team to be released "Holiday 2017", and merely teased by a CGI trailer. There aren't many hints as to how it will play, but given that it highlights Sonic Colors and Sonic Generations, and we see both incarnations of the hedgehog running side by side, it's safe to assume Generations-esque gameplay. Here's the teaser trailer:
Meanwhile, Sonic Mania, brought to existence by Christian Whitehead and Pagoda West Games, looks far more exciting. It's a new 2D platformer that at once brings back memories of Sonic's golden age, while maintaining a very handsome retro style of its own. Its debut trailer speaks of "re-imagined classics" and "new zones", meaning that we'll likely see updated or remixed stages from the original games alongside all-new ones for us to zip around.
For the hardcore Sonic fans out there,the team's even introduced a new mechanic to proceedings; the Drop Dash appears to be similar to the Spin Dash move, but helps maintain your momentum from dropping to the ground rather than setting you off from a standstill.
In this scribe's opinion, if anything hopes to hold a candle to Sonic's original Mega Drive trilogy, it's this. It's out Spring 2017, so we'll have to wait and see, but early signs are strong. Here's the trailer:
What do you think of next year's Sonic games? Go Supersonic in the comments section below.
[source youtube.com, via youtube.com]