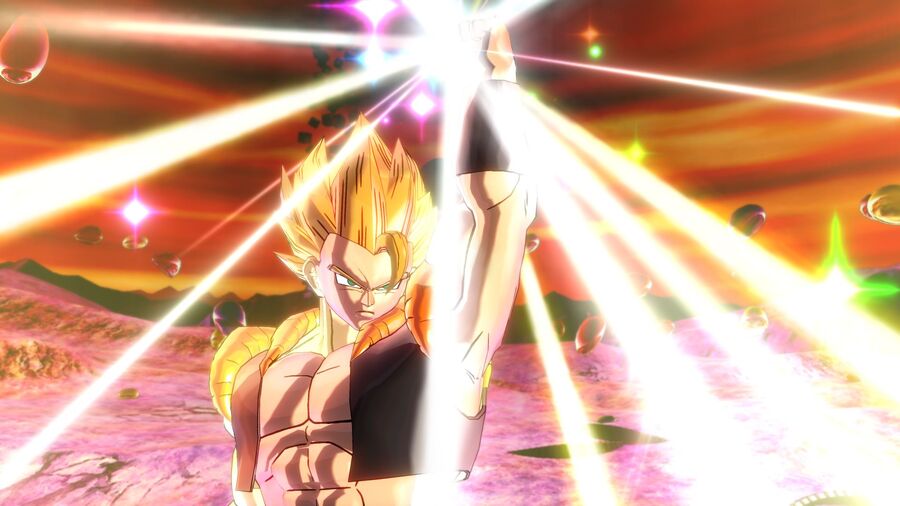 Picture the scene: all is quiet at Push Square Towers, aside from the sound of yours truly nibbling away on a Tootsie Roll. Dubbidoo. An email alert – it's from Bandai Namco. Perhaps it's confirmation of The Witcher 3's previously reported Game of the Year Edition? Maybe it includes screenshots of Dark Souls III's first DLC? No – it's about Dragon Ball XenoVerse 2.
Our hearts sink – wily weeaboo Ramsey is taking a time out, y'see. We decide to soldier on anyway: the readers must know about the latest anime games. What's this? The box art has been confirmed – it proudly displays a picture of a dude with impossible hair. And a Season Pass will be made available; Rob will be wanting to review the four DLC drops for five views apiece.
What else? Oh, the email mentions a Collector's Edition, which bundles a statue of Goku and a Time Patroller's Guide in a special box. If you buy it in North America, you'll get a steelbook case and a soundtrack CD on top. Pre-orders for any version will be rewarded with Goku Black. Season Pass holders will also unlock Future Trunks from Dragon Ball Super early.
We soak up all of the information from the email, bite off a hearty cluster of Tootsie Roll, and begin typing. Ramsey or not, the readers must know about Dragon Ball XenoVerse 2 – all eight of you. We smile inwardly. Another mission accomplished. Another anime game covered. Another satisfied customer.
The end.