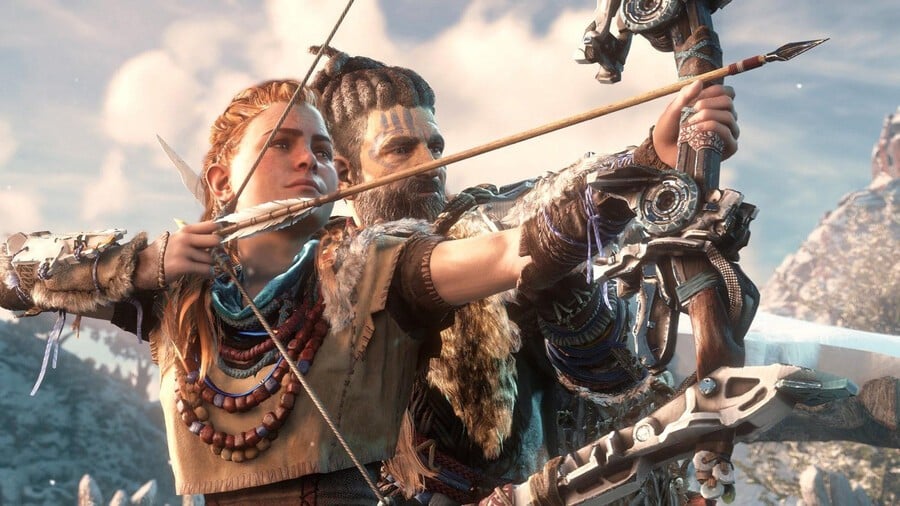 The annual Game Critics Awards winners are in – and the PlayStation 4 has won big yet again. While it was The Legend of Zelda: Breath of the Wild that took the coveted E3 2016 Best of Show gong, Horizon: Zero Dawn won Best Original Game, while PlayStation VR took home the Best Hardware/Peripheral trophy.
Other winners in the PlayStation camp included Batman: Arkham VR in the virtual reality tier and God of War in the graphics category. Multiformat titles such as Battlefield 1, Final Fantasy XV, Steep, Titanfall 2, and Skylanders: Imaginators also took home prizes. We've included the full list of winners in the space below.
For those out of the loop, the Game Critics Awards are determined by a slew of seasoned industry outlets, with everyone from GameSpot to Eurogamer.net polled. Sadly we didn't get a vote, but you selected Horizon: Zero Dawn as our winner – and it looks like the rest of the media agreed. What do you think of the list of victors?
E3 2016 Game Critics Awards Winners
Best of Show
The Legend of Zelda: Breath of the Wild
(Nintendo/Nintendo for Wii-U/NX)

Best Original Game
Horizon Zero Dawn
(Guerrilla Games/Sony Interactive Entertainment for PlayStation 4)

Best Console Game
The Legend of Zelda: Breath of the Wild
(Nintendo/Nintendo for Wii-U/NX)

Best VR Game
Batman: Arkham VR
(Rocksteady/Warner Bros. Interactive Ent for PlayStation 4)

Best PC Game
Civilization VI
(Firaxis/2K)

Best Hardware/Peripheral
PlayStation VR
(Sony Interactive Entertainment)

Best Action Game
Battlefield 1
(DICE/EA for PC, PlayStation 4, Xbox One)

Best Action/Adventure Game
The Legend of Zelda: Breath of the Wild
(Nintendo/Nintendo for Wii-U/NX)

Best Role Playing Game
Final Fantasy XV
(Square-Enix for PlayStation 4, Xbox One)

Best Racing Game
Forza Horizon 3
(Playground Games/Turn 10/Microsoft Studios for PC, Xbox One)

Best Sports Game
Steep
(Ubisoft Annecy/Ubisoft for PC, PlayStation 4, Xbox One)

Best Family Game
Skylanders: Imaginators
(Toys for Bob/Activision for PC, PS3/PS4, Xbox 360/Xbox One, Wii-U)

Best Online Multiplayer
Titanfall 2
(Respawn/EA for PC, PlayStation 4, Xbox One)

Best Independent Game
Inside
(Playdead for PC, Xbox One)

Special Commendation for Graphics
God of War
(Sony Santa Monica/Sony Interactive Entertainment for PlayStation 4)
[source gamecriticsawards.com]