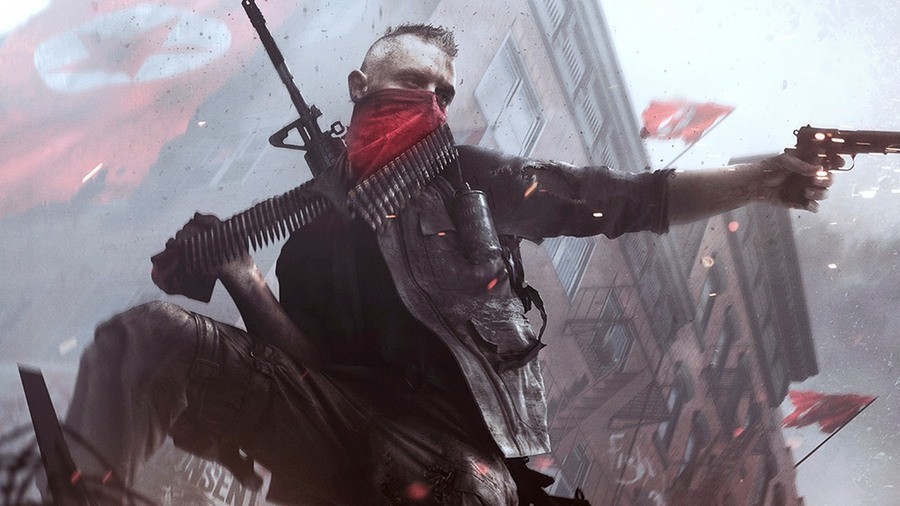 Remember Homefront: The Revolution? The grey and brown semi-open world shooter launched near the end of May, but it already feels like the title's long been swept away into the forgotten annals of video game history. Still, it's kind of nice to know that developer Dambuster Studios hasn't abandoned the release just yet, as a new performance boosting patch is out now on PlayStation 4.
At launch, the game suffered from various technical issues, including a wildly unstable frame rate. According to Digital Foundry, however, the title now runs more smoothly thanks to the latest update. The publication points out that the frame rate has generally been upped on Sony's console, making for a less juddery experience - but it's still far from perfect.
"It's still prone to running as low as 17fps in its opening cut-scene, while gameplay outdoors operates between 20-30fps," the article states. "In these worst passages of play, we're looking at almost identical performance to how the title stood pre-patch. In short, there are still some profound bottlenecks the developer hasn't been able to address."
Not quite there, then, but we thought that we'd let you lot know all the same. Did you buy Homefront? Did you enjoy it? Is this patch good news? Take back what's yours in the comments section below.
[source eurogamer.net]