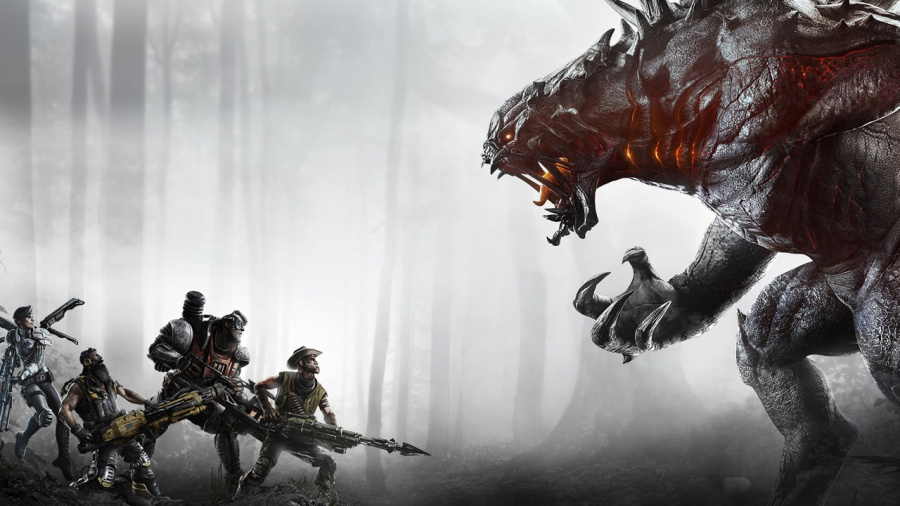 As expected, Evolve really is going free-to-play – but not on the PlayStation 4 just yet. While PC players will be able to download the complimentary client's beta starting today, fans of Sony's system will need to wait until Turtle Rock's got everything in order. Once it's satisfied with the PC edition, then it will be making the PS4 release free.
It's going much further than that, though, as it's completely overhauling the game. In an alarmingly candid blog post, co-founders Chris Ashton and Phil Robb admitted that the original release – which divided content up across a cavalcade of collector's editions and DLC packs – was a "s***storm", and that it's hoping to recapture the "magic" of the title with this reboot.
So, what's it changing about the actual four-versus-one experience itself? Well, it's rebalancing the hunter class, it's improving the maps and interface, it's reducing the loading times, it's overhauling the tutorials and progression system, and it's adding customisation options. The latter will, presumably, pave the way for microtransactions.
Those who already own the game will be upgraded to 'Founder' status, and all content will carry across – though the developer has promised that you'll be able to earn any add-ons in the free-to-play version by simply playing the game. It sounds like a step in the right direction, and it's brave for the developer to attempt to rescue the release like this.
Let's see if it pays off.
[source talk.turtlerockstudios.com, via twitter.com, twitter.com]