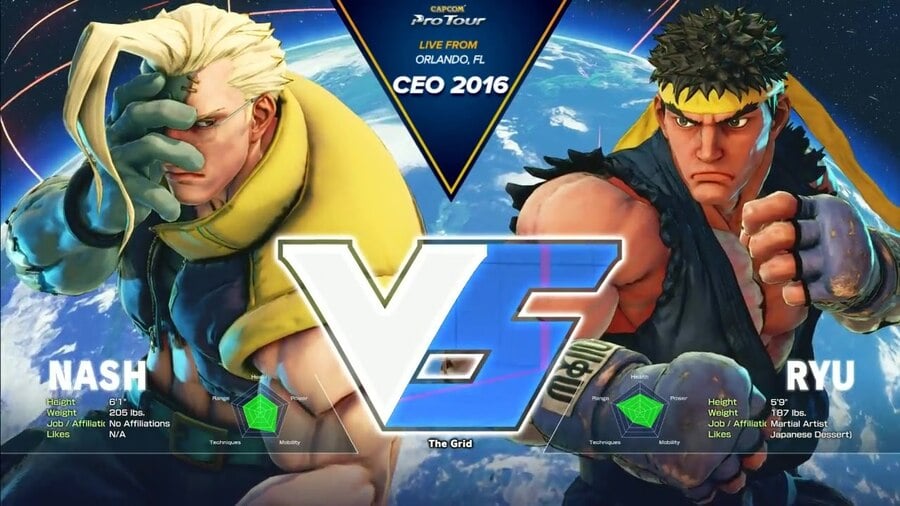 Fighting game tournament CEO 2016 ended with a bang last night as arguably the two best Street Fighter V players in the world went head to head in the grand final. South Korea's Infiltration has won several professional competitions already since Capcom's title launched, and he's often looked unstoppable as Nash, utilising some seriously impressive movement to get the better of his dazed opponents.
However, one adversary that's never made it easy for Infiltration is Japan's Tokido, a technically brilliant Ryu player who almost always seems to find a way through his foe's defences, dealing maximum damage whenever he gets the chance.
Throughout Street Fighter V's first Pro Tour, the two combatants have faced off multiple times in grand final matches, with Infiltration emerging victorious each time. As such, the two supremely skilled players have formed something of a rivalry, with Tokido still pushing for his first grand finals win against the South Korean master.
Needless to say, the two met once again during CEO 2016, but this time, it was during the first match of the top eight. After a few intense rounds, Infiltration knocked Tokido into the losers bracket; the Japanese player would now have to win every upcoming fight in order to survive and make his way back to Infiltration, who would go on to beat every challenger to reach yet another grand final.
Tokido had an incredibly tough run, but he managed to make it all the way to end of the tournament tree, setting up a final showdown against Infiltration - it was the stuff of fairy tales. Did Tokido manage to defeat his demons and finally secure a win over his arch rival? We won't spoil that here - you'll just have to watch the downright ridiculous video that we've embedded below.