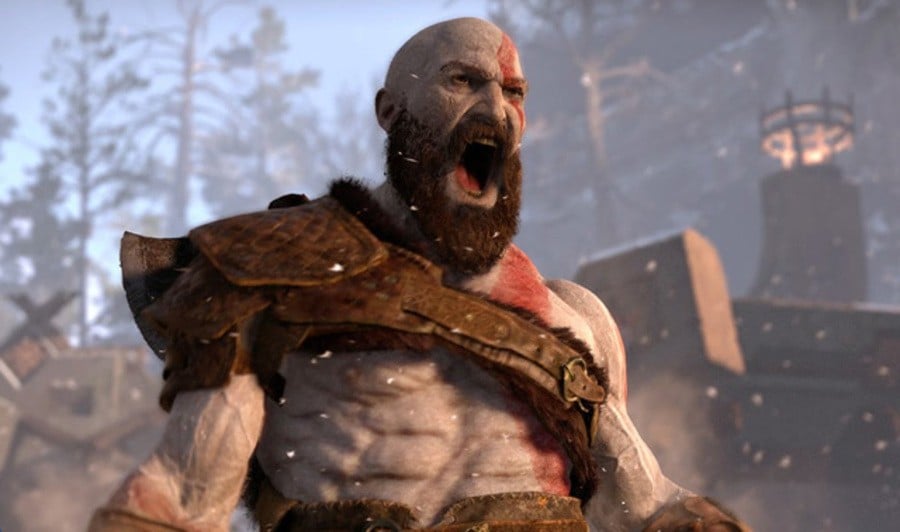 In the cold, hard light of day – with more than four hours sleep under my belt – I've come to a bold, brave conclusion: E3 2016 was a bit disappointing, wasn't it? Don't get me wrong, I enjoyed the spectacle of Sony's conference and the banter that accompanied the bad ones – but it's hardly been a vintage year, has it?
Look, I'm quite literally gagging to play Horizon: Zero Dawn and The Last Guardian, but outside of those two, I'm finding it harder to rattle off releases that make me want to jump for joy. God of War represents a compelling transition for the series, and the way director Cory Barlog's talking about it excites me, but we've no idea when it's coming; Detroit: Become Human, with its Blade Runner-esque neo-future setting, is not necessarily what I want from Quantic Dream.
I'm purring over Gravity Rush 2, but I know what to expect; Death Stranding seems fascinating, but it's not really a game. Days Gone, the ambitious open world horror from Sony Bend, looks way better than I expected – but I suspect there'll be many days to go before it's done. Watch Dogs 2 has moved in a direction that grows on me the more I see of it, and all three of the big shooters – Battlefield 1, Titanfall 2, and Call of Duty: Infinite Warfare – look great.
But now I'm beginning to struggle, and it's the third-parties who are mainly dropping the ball. Persona 5 is perhaps the one remaining standout – a series that's not really my cup of tea, but I can sure appreciate the enthusiasm surrounding it. Beyond that, you've got Tekken 7, maybe – but I'm really starting to scrape the barrel now. ABZU? Looks decent. Bound? I'm sure I'll get murdered for liking it. NieR Automata? At least it looks better than Platinum's other exclusive joint.
I've listed a lot of games there so maybe it's not as bad as I'm making out, but I still feel like this E3 has been lacking that swell of software that we're so used to. EA's practically got nothing beyond the two aforementioned shooters; Bethesda has Dishonored 2, but did anyone really want another one? Mass Effect Andromeda was supposed to make a big splash, but it's barely been in attendance – contrary to the hype that BioWare employees have been trying to build.
Ubisoft's lineup looks fine, enhanced by the re-emergence of Watch Dogs as an interesting brand, but there are question marks over the likes of For Honor and Steep; Tom Clancy's Ghost Recon: Wildlands looks like the kind of "create by committee" open world guff that we've been getting out of Ubisoft for years. Even virtual reality, in what was PlayStation VR's final advertisement before release, didn't put its best foot forward; the addition of Star Wars and Batman to the peripheral's library will help Sony's marketing team, but they're all short experiences – Resident Evil 7 being the only fully-fledged release.
Some may say that the lack of real standouts is due to the lessening importance of E3, but given the usual upswell in consumer interest surrounding the show, we're simply not convinced that the convention is losing its lustre. No, it strikes us that the bigger publishers – the EAs, the 2Ks, the SEGAs, and the Konamis – just aren't bringing the heat anymore: projects are too risky, development cycles are too long, and budgets are too high.
There's still lots to look forward to on the PS4, and it's not all doom and gloom as this article may suggest. But it hasn't been a vintage E3, and while we maintain hope that things will get better, there's an equally good chance that they may also get worse.
---
Do you agree with Sammy about the state of E3 2016, or is he being way too negative here? Break it down in the comments section below.
Do you think E3 2016 was a disappointment? (204 votes)
Yes, I was really let down by the show
13%
No, I was very happy with this year's E3
57%
Please login to vote in this poll.