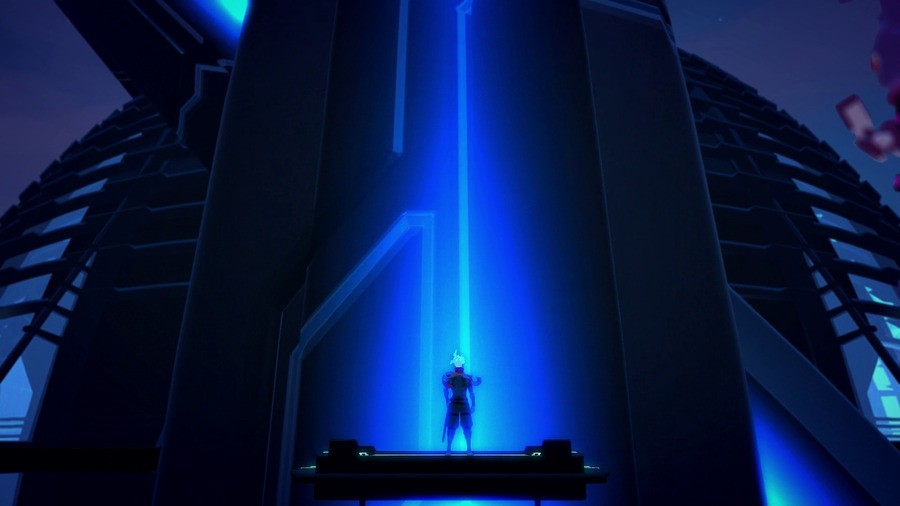 Furi's soundtrack is starting to seem like a real stunner. If you've been keeping up to date with this great looking PlayStation 4 action title, then you'll already know that it combines licensed electronic beats with a gauntlet of deadly boss fights, and now, the full track listing's been revealed.
The game will feature music from Carpenter Brut, Danger, The Toxic Avenger, Lorn, Scattle, Waveshaper, and Kn1ght. Okay, so you might not know all of these artists, but trust us when we say that their work's a pretty great fit for Furi's aesthetic.
If you're interested in owning the soundtrack, it's up for pre-order on Furi's own Bandcamp page. Meanwhile, if you're more a fan of physical media, you may want to turn your attention to the album's rather glorious limited vinyl run. It includes two records that come in a slick looking sleeve, which itself is adorned with artwork from the famous Takashi Okazaki. Stylish, to say the least. Both the digital and vinyl versions of the album are due to release this summer.
Are you into Furi's electronic escapades? Grab some headphones and slip into the comments section below.
[source furi.bandcamp.com]