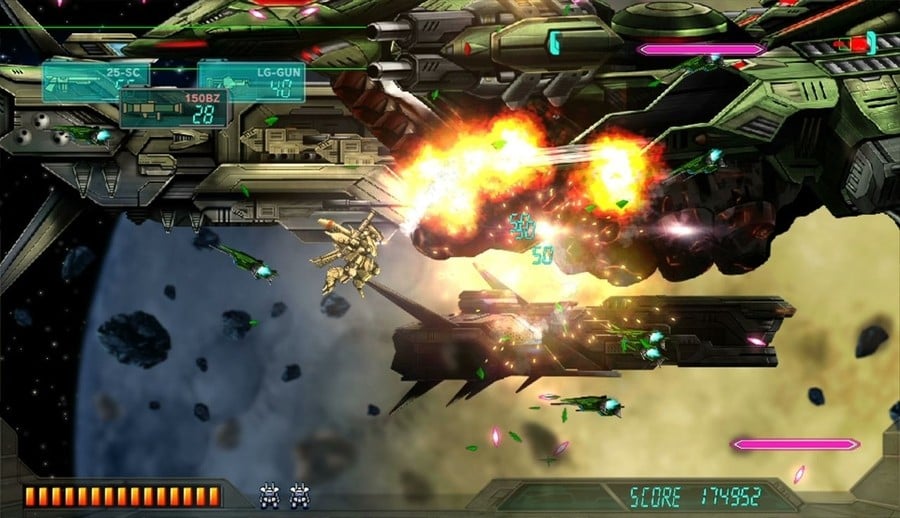 If you're up for some old school shooting action, then you'll definitely want to keep an eye on Assault Suit Leynos - a high-definition remake of a Japanese mech classic. Earlier this year, it was pegged for a summer release on PlayStation 4, and now we've got a confirmed launch date.
Fortunately, all you mech heads don't have long to wait: the hectic blast-'em-up will boost onto the PlayStation Store from the 12th July. The remake features fully voiced cutscenes, extended arcade mode levels, and a classic mode which allows you to experience the original release. What's more, there'll be various gameplay modifiers in place that'll let you tweak the game to your liking. All in all, it sounds like a pretty thorough re-release.
Will you be jumping into the pilot seat next month? Crash land in the comments section below.
[source blog.eu.playstation.com]