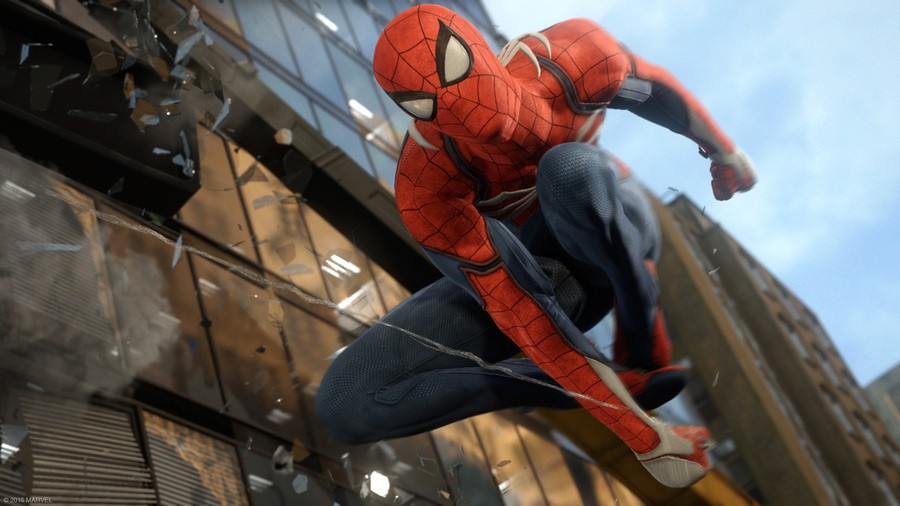 We assumed that Sony and Insomniac's upcoming Spider-Man game was a well-timed one-off, but it sounds like there may be more to come in the future. In an interview with Games Industry.biz, Marvel Games' head Jay Ong has hinted that the PlayStation 4 exclusive may merely represent the beginning of a long-running partnership – with more titles to comes.
"We've had a long history of success with Activision, and we still have a great relationship with them," he told the website. "But the future of the Spider-Man console games is with Sony and Insomniac. We're delighted about this partnership, and that's something that's going to continue forward. Activision is in the past, with regards to Spider-Man."
Up until recently, Activision was the custodian of the Spider-Man license, with its titles dating all the way back to the PSone game which released in 2000. But, no doubt seeing the success that Warner Bros has had with titles like Injustice and Batman: Arkham, Marvel Games is taking back control – and opting to partner with only the best developers and publishers.
"Along with the senior execs at Marvel and my team within the games business, we devised a brand new strategy to be very selective and only partner with the best game companies on earth," he continued. "We wanted to work very selectively with companies that shared our vision, our ambition, and really usher in a brand new era for the Marvel games business."
According to Ong, one of the benefits of working with Sony and Insomniac is that all three companies operate ten minutes away from each other, so they're in constant contact with each other. And boy is the game shaping up as a result. We'd assumed that this week's trailer was a concept piece, but according to the Ratchet & Clank maker it's all captured gameplay.
[source gamesindustry.biz]