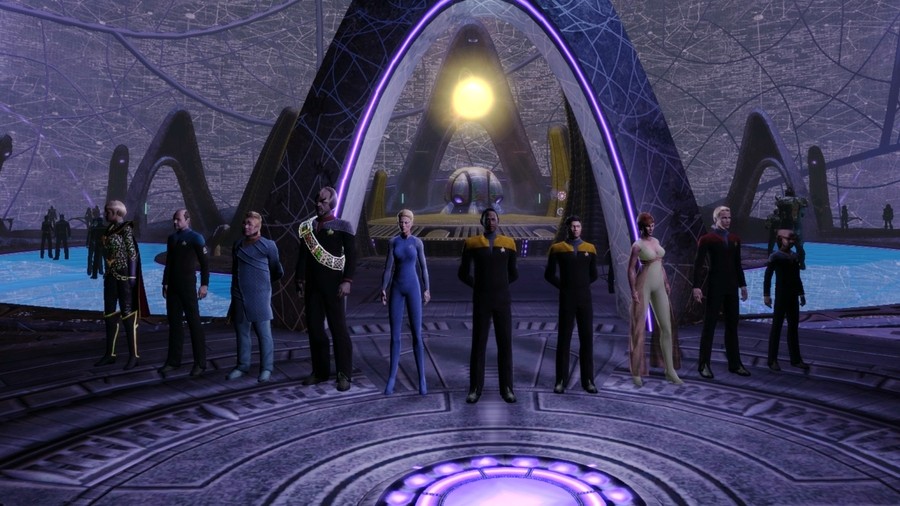 Ancient MMO Star Trek Online is coming to the PlayStation 4 for reasons that only Spock will be able to understand. The free-to-play intergalactic foray launched an incredible six years ago on the PC, and it'll be making the transition to Sony's new-gen system with all of its content intact. This means that you'll be able to team up with the Federation, Klingons, or Romulans, and build a crew from over 32 available species. Or something – it's just what the press release told us.
From what we understand, this game is unique because it includes both space and ground combat, and you'll be able to visit various iconic locations from the legendary sci-fi series, including Deep Space Nine, which we've definitely heard of before. In transitioning to the PS4, developer Cryptic Studios had upgraded the game's graphics and user interface, and also completely overhauled the controls so that they work on a DualShock 4.
The game's due out later this year, and will be completely free to download. In fact, apparently you'll be able to see all of the title's story content and reach the release's level cap without spending a single penny. Do you intend to live long and prosper by giving this unexpected port a shot? Come up with some quality Star Trek puns in the comments section below, because we've got none.
[source blog.us.playstation.com]