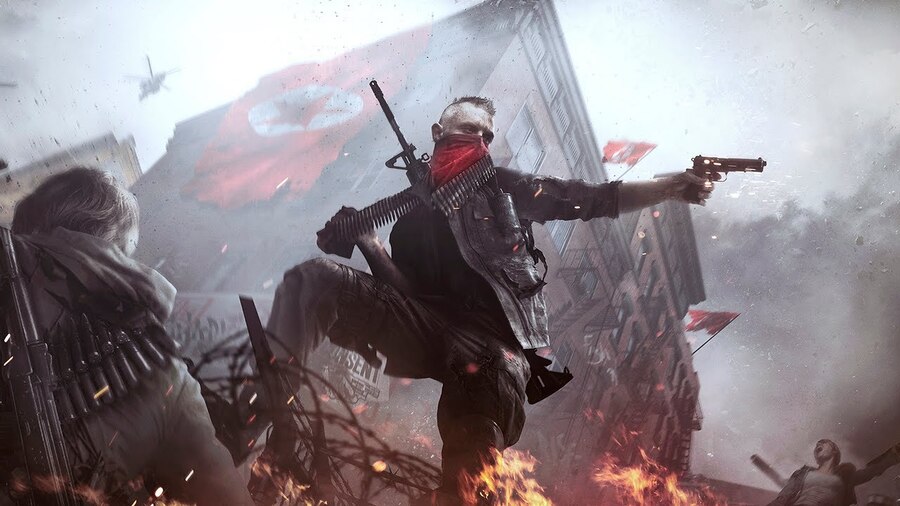 Do you remember Homefront: The Revolution? A bit of inside baseball here: your humble host was too busy animating cacodemons to chase up our review which should have been live today. In other words, even though it's written on the Push Square Towers white board in block capitals, we still forgot about it. Surely the game's better than that, though, right? Er… Our coverage should be up imminently. Assuming that we don't forget again.
Perhaps the saddest thing about Homefront: The Revolution is that it's capably developed. It's not buggy (at least not in the PC version I played) and runs smoothly. The guns feel fine, the lone vehicle (a motorcycle) is easy to control. But there's never a moment that feels like it's reaching for something more than a check-the-box open world shooter.
Despite its problems, Homefront: The Revolution isn't the disaster many would have anticipated, and it gets a lot right. If you're after a Far Cry game this year but don't want to throw sticks at mammoths, then it's worth checking out.
An interesting change of pace for a first person shooter that has some nice ideas and mechanics, but can't quite get everything to sing.
IGN - 5/10
Though its world has some great aesthetic devices and a cool concept, ultimately all of Homefront: The Revolution's elements feel repetitive, unpolished, or downright unnecessary. Over the length of its campaign it fails to deliver a satisfying - or even fully functional - shooter experience.
---
Will you be revolting against Homefront: The Revolution, or succumbing to its regime? Front up in the comments section below.