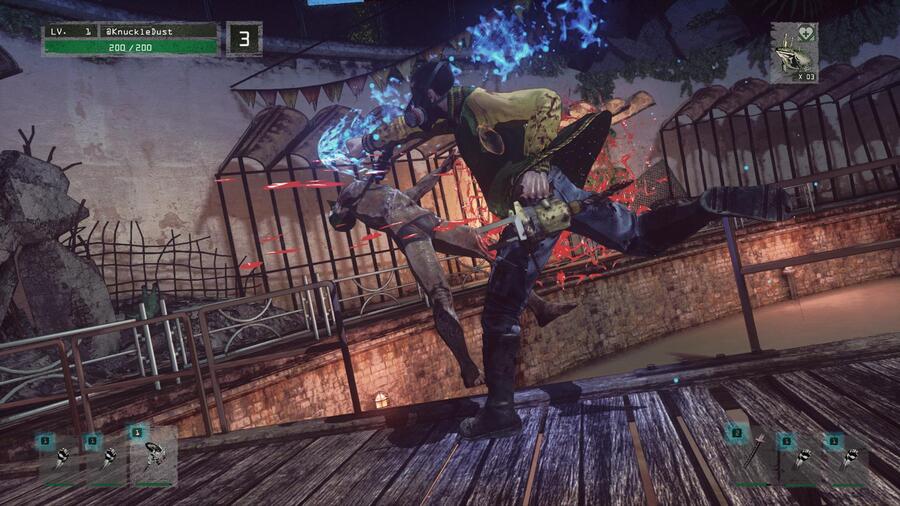 Remember when Grasshopper Manufacture announced the absolutely awesome looking Lily Bergamo, only for it to get scrapped in favour of the distinctly less awesome Let It Die? The game's been in hiding for years now, but director Suda 51 has appeared in a new video, confirming the game's inclusion in the PAX East 2016 line-up. It looks… Hmm.
We're big fans of No More Heroes, Shadows of the Damned, and Killer7 here at Push Square Towers, so we're hopeful that this free-to-play PlayStation 4 exclusive comes together, but it's looking rough in this new footage – even if Grasshopper Manufacture's trademark grindhouse visual style appears to be very much intact.
Not a lot is known about the game at this stage, but it seems to be some kind of asynchronous multiplayer game, where you battle AI based upon the behaviour of other players. Basically, the idea is that when you die, your character will become an enemy in another person's game – and that foe will mirror the types of moves that you perform.
It's a good idea, but we're not sure. Maybe we're simply still bitter about Lily Bergamo…
[source youtube.com, via eurogamer.net]