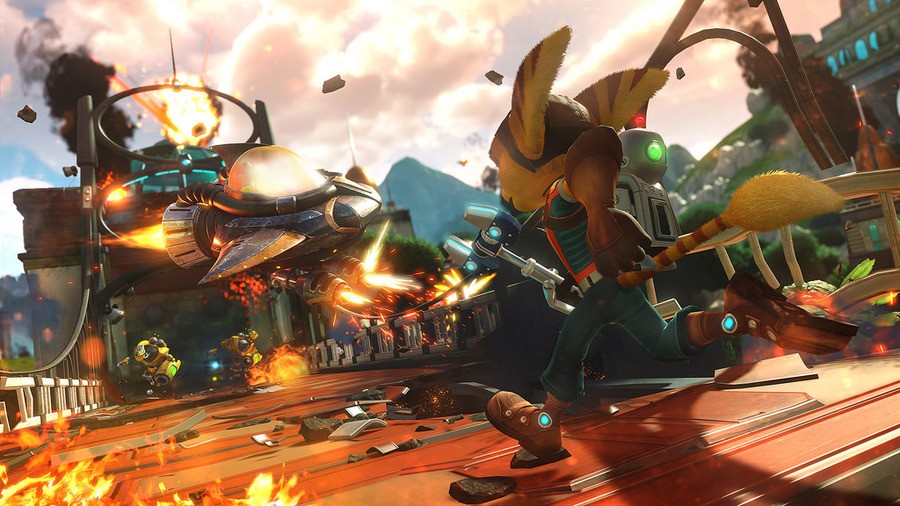 Ratchet & Clank's out in three weeks or so – although you could be forgiven for forgetting. Sony's definitely guilty of spotlighting practically all of its other endeavours ahead of the PlayStation 4 exclusive platformer, but it's given the delightful double-act their due on the PlayStation Blog today with a brand new story trailer.
As you'll no doubt be aware, the game has been designed to coincide with the franchise's upcoming flick; both of which will depict the origin story of gaming's most loveable Lombax. There's a twist in the PS4 release, however, as the whole thing will be narrated by Captain Qwark – and as he's wont to do, he'll embellish certain details in his favour.
This game is looking red hot, we have to admit – and based on our brief playtests, it's brilliant fun, too. The title's due out on 12th April in North America and 22nd April in Europe, so it'll be going head-to-head with Dark Souls III – but are you planning on picking up the platformer ahead of From Software's rock hard RPG? Shoot us with the Sheepinator in the comments section below.
Baaa!
[source blog.us.playstation.com]