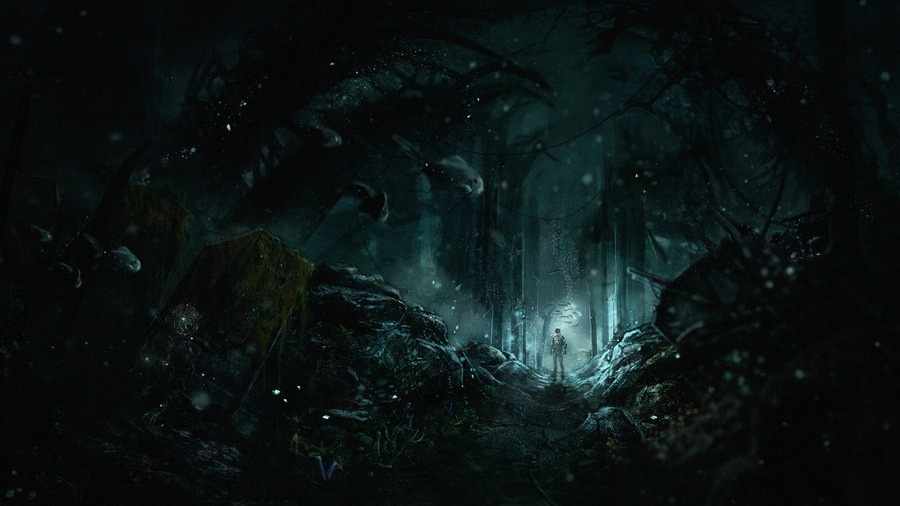 Frictional Games' spectacularly philosophical SOMA is a horror hit that this particular author happened to finish this evening, and, as if on cue, the developer published an update today not only responding to the game's financial success, but also revealing what the team's direction will be moving forward.
Including both PlayStation 4 and PC, SOMA has sold over 250,000 units since its release date in late September. While it hasn't come close to Amnesia: The Dark Descent's atmospheric records, the developer remains optimistic that it will begin to be profitable in the coming months. In addition to discussing the title's lacklustre PC modding scene and powerful responses to the heavy narrative and themes, Frictional Games plans to take hold of what it's known for and diversify. "[I]f we make another sci-fi game, we'll probably tone down the horror elements and make the sci-fi narrative more prominent. The reverse would be true if we made a new horror game. The idea is that this'll not only let us reach a new and wider audience, but also minimise the risk that people will mix up our games, and instead they'll see them as separate entities."

Therefore, considering that SOMA submerged the developer in five years of development, it's opting for a new strategy to produce two games at once. While there are no specific details to report, we imagine that it will go the route of creating a pure horror or sci-fi game next. "This will require non-trivial changes in how we manage the team," it says, "but in the end we're very sure that it'll be worth it all. By having two projects going at the same time, we can release games at much higher frequency."
We believe this will be beneficial for Frictional Games in every way so that it can branch out but not abandon the roots that established its identity. But what do you make of this change? Will it hurt the quality and passion poured into this team's titles or push it to new, daring heights? Use your Omnitool in the comments below to let us know what you think.
[source frictionalgames.blogspot.co.uk]