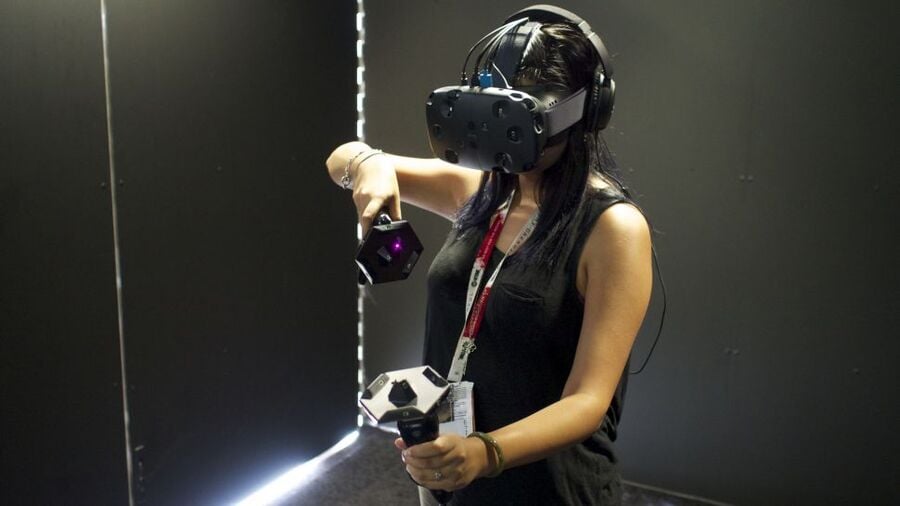 This story's not really PlayStation related, but it's relevant to the virtual reality discussion, so we're just putting it out there: HTC's Vive will retail for a cool $799.99 when it starts shipping in April 2016. Assuming that you've got enough kidneys to sell, pre-orders will begin at 10:00AM ET on 29th February. This obviously makes the device significantly more expensive than the already steep Oculus Rift, which costs $599.99.
However, it's worth remembering that the Vive ships with two wireless controllers and room sensors which essentially allow you to move around in virtual space. This is something that neither the Oculus Rift nor PlayStation VR offer in their current guise, and is clearly the reason behind the inflated price point. "The integration of Steam VR into the bundle ensures that all Vive equipment is kept up-to-date with the latest features," the manufacturer said.
Of course, this puts eyes back on PlayStation VR, as Sony's still yet to indicate how much its device will cost. While opinion is split in Push Square Towers, this author reckons that you're looking at a sum much, much slimmer than anticipated – but no matter how low it goes, the reality is that it's unlikely to be "cheap". GameStop indicated this week that the PlayStation 4 peripheral may not launch until the fall, but the official line is still "the first half of 2016".
[source blog.htcvive.com]