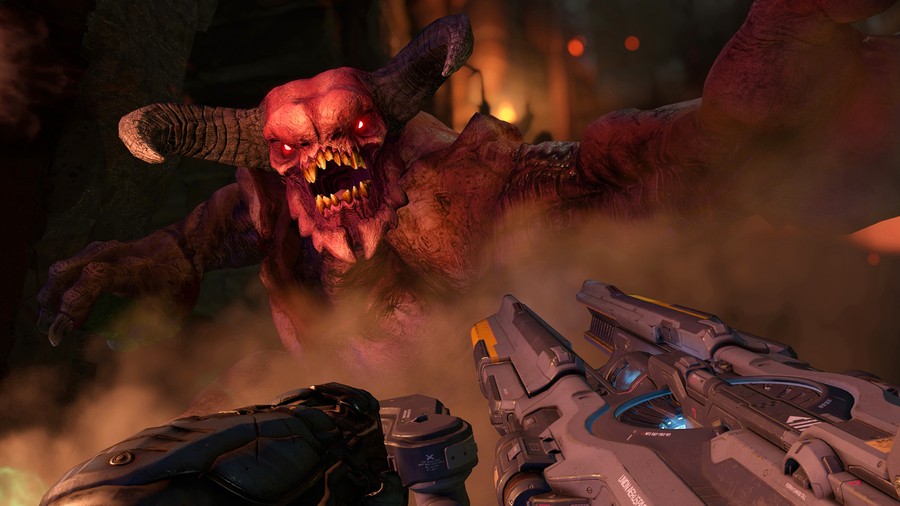 Gotta love the team over at id Software, eh? The developer's lead project programmer, Billy Khan, has bigged up DOOM's engine ahead of its release in a few months, stating that it'll run at 60 frames per second in 1080p on PlayStation 4.
"We want players to wonder how DOOM and idTech 6 games can be so visually stunning at 60 frames-per-second at 1080p on all platforms, when other titles cannot even achieve a similar look at 30 frames-per-second," Khan boasts. "Our goal is to be the best-looking game at 1080p at 60fps."
The game should look pretty darn great in motion, then, and we suppose that it's quite entertaining to hear a studio sound off so confidently with regards to its technology. Now we just have to hope that these promises are fulfilled when the blood-soaked shooter launches in May.
Are you looking forward to DOOM? Does this news make the wait all the more painful? Enjoy a solid frame rate in the comments section below.
[source bethesda.net, via videogamer.com]