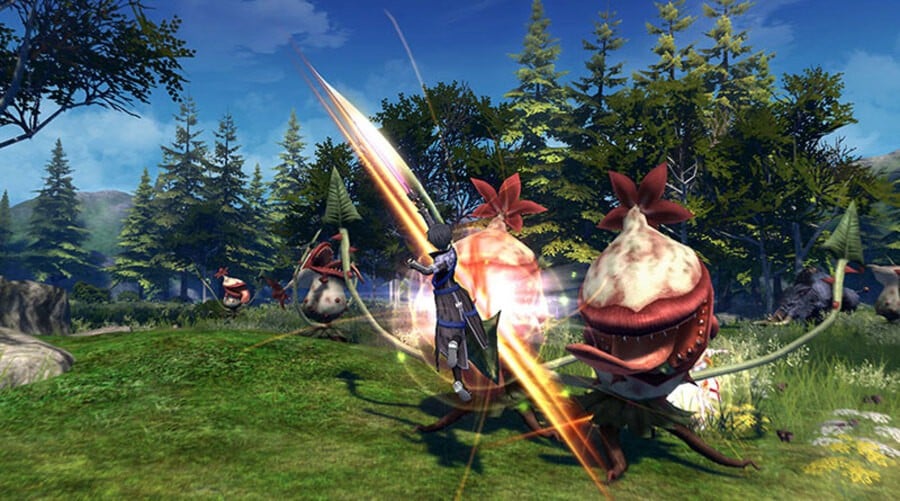 Both Sword Art Online Re: Hollow Fragment and Sword Art Online: Lost Song boasted decent enough combat systems - as you'd expect from titles that are predominantly about fighting monsters with swords - but they weren't perfect. The former's mix of massively multiplayer online elements, such as cooldowns and hotbars, and real time action was an addictive formula, but at points, it didn't feel as engaging as it should have. The latter's combat, meanwhile, offered more direct control, but wasn't as refined as it arguably could have been.
With Sword Art Online: Hollow Realization, we're hoping that the third time's the charm. Kirito's latest adventure, which is due to launch at some point this year here in the West, appears to go for the middle ground between the two previous releases. While action oriented, complete with dodge mechanics and jumping, things like hotbars and cooldowns also make a return. The result is a battle system that looks better realised, and one that tends to capture the feel of the anime to a greater degree.
Of course, we can't be totally sure that it's going to be the best of the bunch without playing it, but judging from the embedded gameplay videos, it's looking very promising. Give them a watch and then tell us if you think that we're onto a winner in the comments section below.
[source gematsu.com]