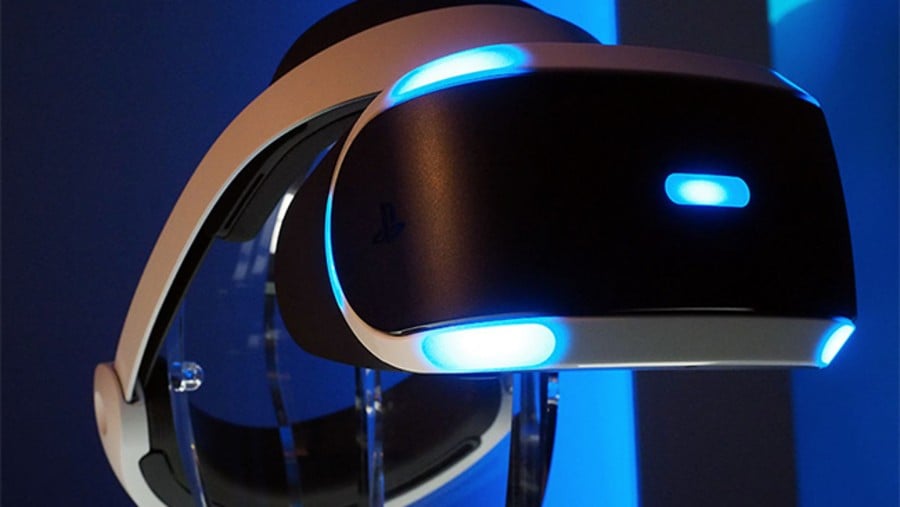 We suspect that there may be a few smiles at Sony HQ today as the game of chicken regarding virtual reality pricing has finally come to an abrupt end. It's felt for a while like each of the major VR manufacturers have been waiting for each other to make the first move, and Oculus has faced the unenviable task of revealing today that its Oculus Rift will retail for $599/£499 without shipping. It's a price point that will be all too familiar to readers of this website, and we all know how it went down.
To be fair, the device is packing some meaty hardware: it has a higher resolution screen and a greater field of view than PlayStation VR, and while the Japanese giant's solution can boast of a better refresh rate, many will question whether the PlayStation 4 is powerful enough to take advantage of that. The retail version of the Oculus Rift – set to ship in March – also includes an Xbox One controller, as well as a copy of EVE: Valkyrie, one of the burgeoning medium's few stand-out experiences thus far.
But even with all of these things considered, it's still a steep asking fee for a technology that was already expected to be expensive. In truth, it's something that we probably should have been better prepared for: first-gen hardware is always extortionate, with the earliest mobile phones and high-definition televisions costing thousands – they're now the norm. But this does still provide a window of opportunity for PlayStation VR, which may end up looking like the cheap option in comparison.
While we don't have any inside information, common sense suggests that Sony is unlikely to sell its own product for anywhere near to $599/£499 – that would be virtually double the price of the hardware being tasked with powering it. But with Oculus – and, one would assume, HTC – going so high, a still-expensive $399/£349 price point for PlayStation VR would look very reasonable in comparison – especially when you consider how much cheaper a PS4 is compared to a high-spec computer.
Of course, it may give the PlayStation maker's peripheral a more "budget" feel, but having experienced PlayStation VR first hand, there's no doubt at this stage in the cycle that it's more than capable of hanging with its supercharged competitors. In fact, the pre-determined specifications of the PS4 may actually benefit developers, who will be able to ensure a one-size-fits-all, consistent experience for all customers on the console. This will be more complicated on the PC due to different configurations.
It's all speculation until Sony clears up its plans, but internally we suspect that it will have had a price in mind for a while now, and we get the sneaking suspicion that it may be looking upon Oculus' pre-orders with a wry smile. If virtual reality is going to enjoy any mainstream success at all, it always looked likely that PlayStation would be the one to unlock it. After today's news, that likelihood just grew.
---
What do you make of the Oculus Rift's price point? Do you think that Sony will go as high – or will it have the cheaper option? Do you even care? Enter another dimension in the comments section below.
How much would you pay for PlayStation VR? (183 votes)
Between $100 and $199
14%
Between $200 and $299
34%
Between $300 and $399
31%
Not interested regardless of price
11%
Please login to vote in this poll.