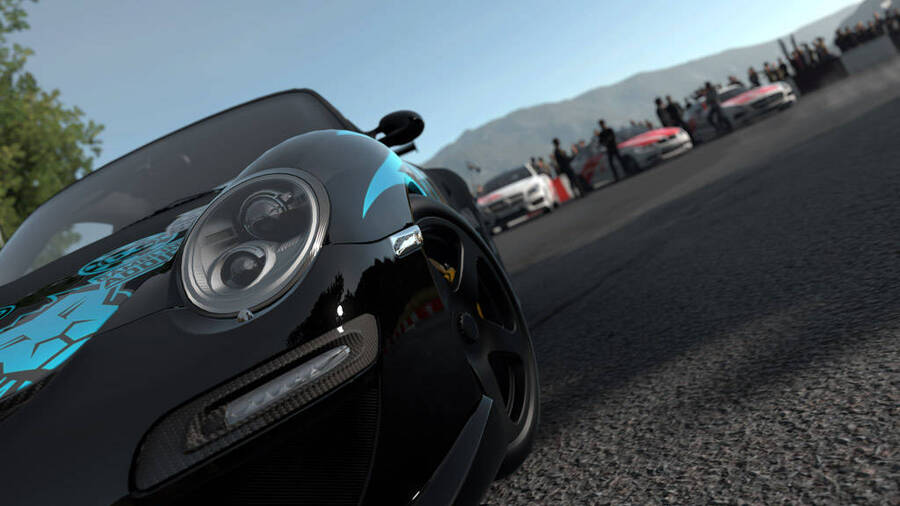 "What the Dickens!" Push Square boss man Anthony Dickens is sure to exclaim when he reads this article. The big cheese struggles with DriveClub in its default simcade state, so Hardcore mode is sure to have him staring at the luxuriously rendered roadside bumpers with more regularity. Game director Paul Rustchynsky confirmed the forthcoming feature in a tweet, noting that it will be incorporated in February.
As you'd expect, Hardcore mode will strip away many of the game's assists, increasing the difficulty significantly. With the option enabled, there'll be no traction or stability control, so those Hyper Cars are about to get ten times more difficult to tame. Of course, you won't necessarily need to turn the alternative mode on: the default settings will still be available, as will the ABS systems for those who want them.
This is all part of Evolution Studios' commitment to transforming DriveClub into the most complete racing game ever made. February's update will also include graphics filters, in addition to dozens of other tweaks and upgrades. The Runcorn-based developer is also busy beavering away on some new tracks, with city locations seemingly on the horizon if a pre-Christmas tease is to be believed.
[source twitter.com]