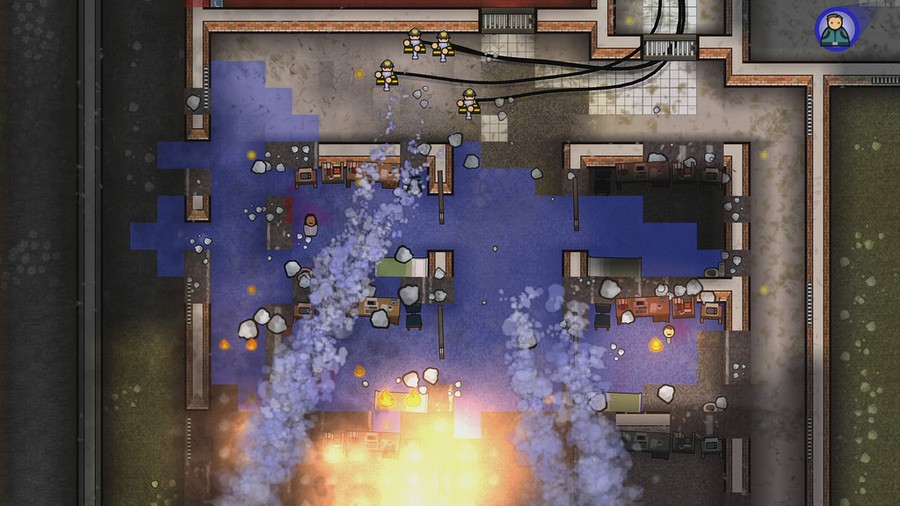 Here's a bit of behind-the-scenes info: for as long as Push Square has been attending UK trade shows, Introversion Software has been showing Prison Architect. No, seriously, there's not a year gone by where the isometric cell simulator hasn't been on display at EGX, Rezzed, or any one of the numerous other British-based games conventions.
Apparently it's finished, though, and is coming to the PlayStation 4 this Spring. The port's being handled by the good folks at Double Eleven, and, as is the case with the PC version, will see you managing every minute detail of your criminal container. There's a main campaign which will walk you through the basics, but you'll also be able to create your own designs and share them online.
Lights out will begin this Spring.
[source blog.us.playstation.com, via blog.eu.playstation.com]