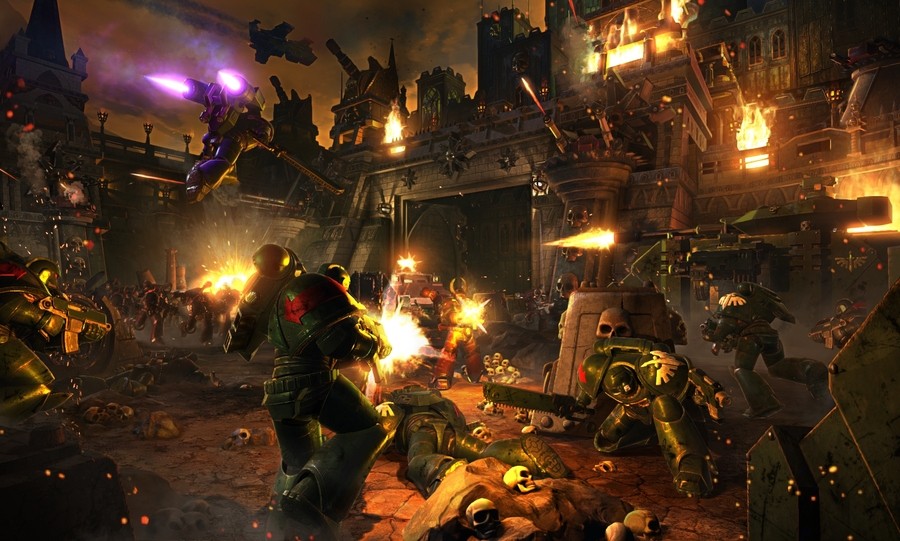 A title that's currently in a closed alpha state on PC, Warhammer 40,000: Eternal Crusade is being brought to PlayStation 4 by Bandai Namco. The title's rather comedic announcement trailer paints a decent enough picture, but what's the game actually like?
Well, after a bit of research, it turns out that Eternal Crusade is actually a massively multiplayer online third person shooter that takes place in a persistent world. In other words, it's pretty ambitious. Combat happens in real time, with ranged weapons and melee armaments such as chainswords both playing vital roles.
It's a title worth keeping an eye on, then, and we'll hopefully hear a bit more about it in the near future. Would you like to gear up in huge space marine armour and put countless other players to the slaughter? Go commando in the comments section below.
[source twitter.com]