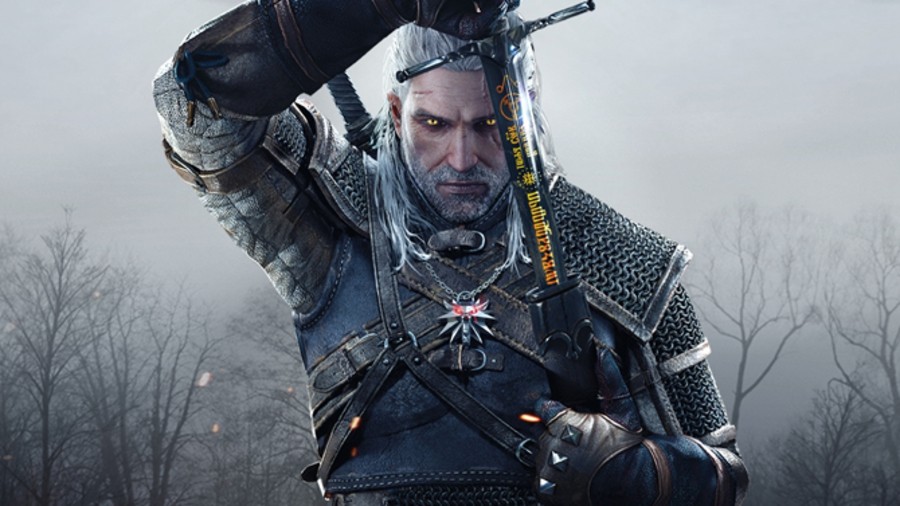 Well, The Game Awards 2015 are done and dusted. Overall, the show was rather typical of what we've come to expect, with cringe-inducing moments and awkward skits peppering the event - but it wasn't all bad. A respectable tribute to Nintendo's Satoru Iwata, who passed away earlier this year, comes to mind, while some of Geoff's Keighley's infamous "world exclusives" were actually pretty neat.
Of course, the show is called The Game Awards for a reason - a reason which involves handing overly heavy trophies to game developers who have had too much to drink. As you've not doubt guessed after reading the headline of this article, The Witcher 3: Wild Hunt walked away with the biggest prize of the night, scooping the Overall Game of the Year award after fighting off what was an incredibly strong list of competing nominees. Geralt's journey also won the award for Best Role-Playing Game, while the studio behind the release, CD Projekt Red, won Developer of the Year. Well deserved in all three cases, we reckon.
Elsewhere, Rocket League nabbed Best Independent Game and Best Sports Game, while Metal Gear Solid V: The Phantom Pain secured two gongs in Best Soundtrack and Best Action/Adventure Game. On top of that, No Man's Sky managed to get its hands on Most Anticipated Game, Mortal Kombat X took the title of Best Fighting Game, and Life Is Strange won the Games for Change award. Unfortunately for Sony and Bethesda, Bloodborne and Fallout 4 were nowhere to be seen in the list of winners.
So, what did you think of the show? Impressed? Disappointed? Do you agree with the winners? Feel free to have a good old rant in the comments section below.