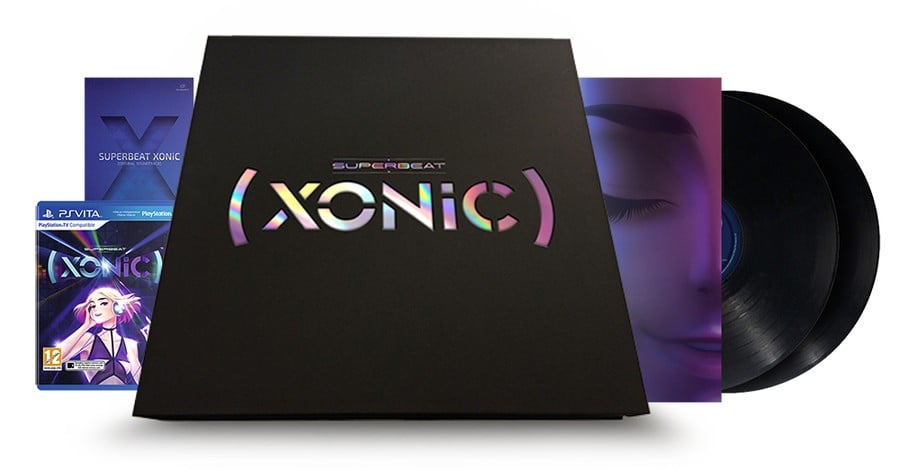 If you haven't been playing Superbeat Xonic on the train with a pair of those obnoxious overhead cans, then what the hell have you been doing during your commute? The excellent PlayStation Vita release – which has been published by Rising Star Games in Europe – is so good that it won the Silver Trophy in our November Game of the Month awards. To put that into perspective, it beat Call of Duty: Black Ops III.
And now the aforementioned organisation has concocted a European Special Edition so sexy that it may cause unwanted action in your underwear area. Selling for £69.99, the set includes a copy of the game, a double CD soundtrack, and two double-sided vinyls, all contained in a numbered presentation box. Not only that, but all purchases before 31st January will be entered into a raffle to win an Ion Audio Max LP turntable.
You can pre-order the set through here. Alternatively, just do yourself a favour and buy the game – it's some hip shiz and you don't even need a handlebar moustache to appreciate it.
[source risingstargames.com]