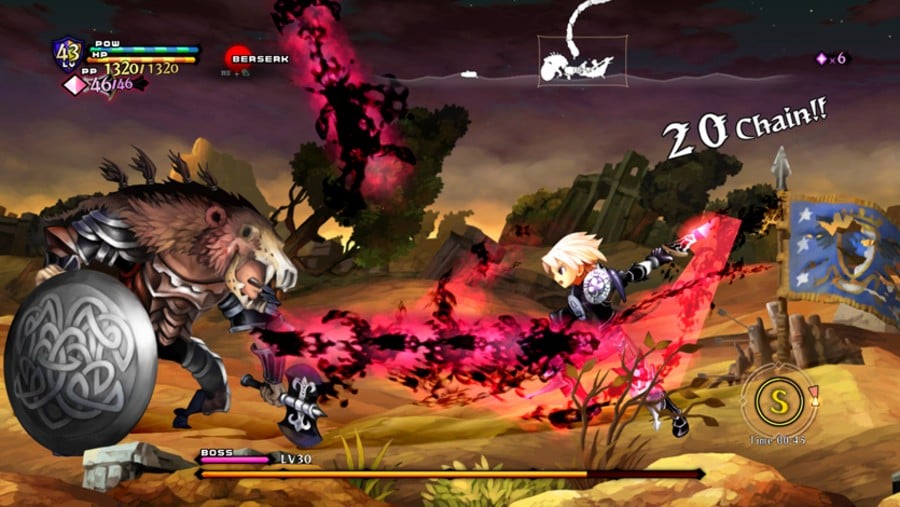 It's no secret that titles developed by Japanese studio Vanillaware end up looking glorious. With art direction spearheaded by the incredibly talented George Kamitani, the company's output never fails to impress, and this remains true with Odin Sphere: Leifthrasir - the enhanced remaster of the PlayStation 2 action role-playing game.
New screenshots and gameplay have been posted on the Japanese PlayStation Blog, and it's all terribly impressive. What's more, the blog goes on to point out the key differences between the release's two available modes: 'classic' and 'refinement'. Classic mode keeps things close to the original PS2 version of the title, sporting the same head-up display, the same menu system, and a good old fashioned tedious tutorial.
Meanwhile, refinement mode polishes proceedings with a new HUD, more accessible quick menus, and simply informs you of available actions as you charge around the first stage. In truth, we're not sure why you'd pick the former mode over the latter, but we suppose that it's nice to have the option of going old school.
Take a look at all of the media that we've embedded, and let us know if you're looking forward to juggling waves of enemies in the comments section below.
Classic mode gameplay
Refinement mode gameplay
[source jp.playstation.com]