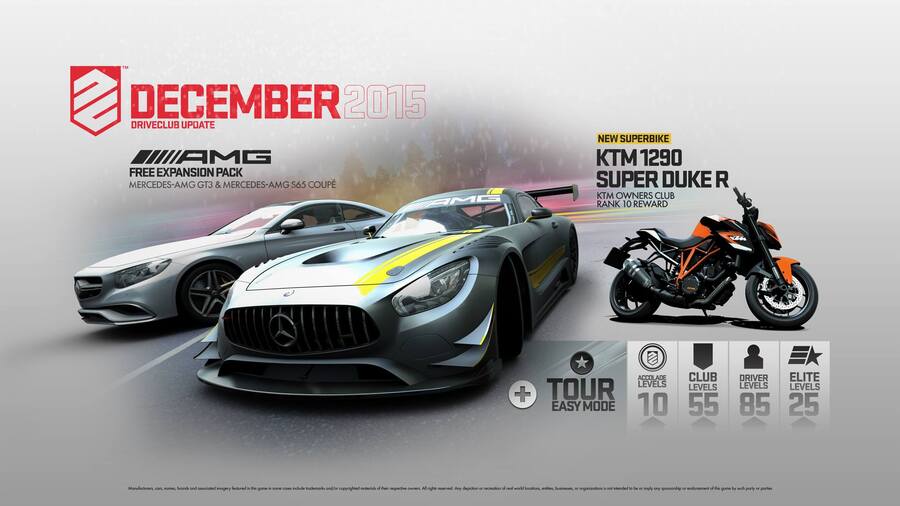 The game that gets bigger every single month, DriveClub, has just unleashed its December update – and it's a humdinger if you've been having some trouble behind the wheel. Weighing in at around 400MB, v1.25 adds a new difficulty setting to the title's Tour Mode, enabling you to earn Silver Stars in order to progress without necessarily needing the more challenging Gold Stars.
This addition comes hand-in-hand with the brake assist feature that was implemented recently, and should make the title much more accessible to newcomers. Don't worry if you're a veteran, though, as there's plenty for you, too: tons of additional levels have been added, there's a new superbike to unlock, and support for forthcoming freebie the Mercedes-AMG Tour Pack has been included.
It's staggering just how far DriveClub has come in the past year really. The game scored some mixed reviews at launch, but it's grown exponentially since then, and represents some of the best value that you can find on the PS4 these days. And the best news is that developer Evolution Studios still isn't done, with more content and cars on the horizon. Buy this game if you haven't already.
[source facebook.com]