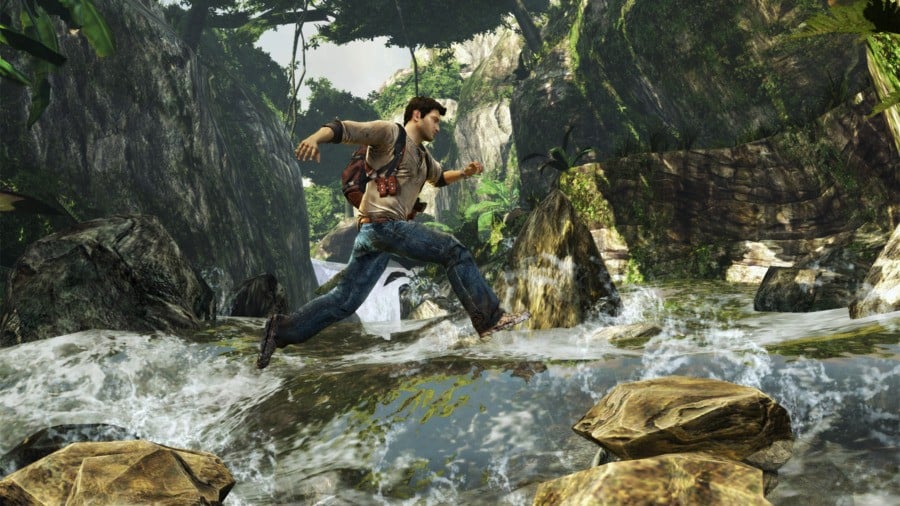 Uncharted: Golden Abyss, the not-bad black sheep in the exclusive series, could yet come to the PlayStation 4. In an interview with Australian website Finder.com, community strategist Arne Meyer explained that a port of the Vita launch title is "not out of the question" – but ultimately it's not up to Naughty Dog whether it happens or not.
"I think that I was asked this at Eurogamer Expo and Shuhei Yoshida was sitting in the front row and I pitched it off on him and I was like, 'You have to go talk to Shu about this,' which is what the case is," he explained. "But it's definitely not out of the question. I mean anything is possible. I know there hasn't been talk about that recently, but there's no reason why it can't happen either."
But with Uncharted: The Nathan Drake Collection already out and Uncharted 4: A Thief's End right around the corner, would it be worth the effort? The likes of Tearaway Unfolded and Gravity Rush Remastered have proven that games can successfully make the jump from the handheld, but Golden Abyss' complex touch controls would need to be reworked.
We gave the Sony Bend developed spin-off an 8/10 in our review, describing it as "an impressive feat". However, the game was never nearly as ambitious as its console counterparts, and so we're not convinced that it would play on the big screen. And considering that the story is anything but essential, we reckon this will probably remain tied to the portable that it launched alongside.
[source finder.com]