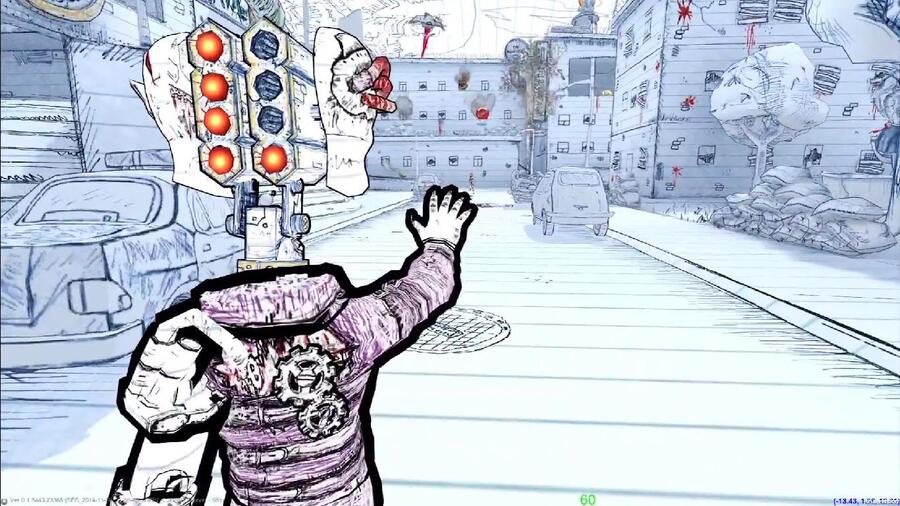 It's rare that developers have fun with their Trophies. We've seen some sweet sets in the past – Gravity Rush's jigsaw icons spring to mind – but Drawn to Death takes things to the next level. Alright, the third-person shooter's angst-ridden vibe is not going to appeal to everyone, but the title's trinkets tell a story.
"I'm getting hungry" is the name of one gong, followed by "Or maybe I'm just bored". For those out of the loop, the whole game is built around a disgruntled teenager's high school doodles, so we can really appreciate the Trophies reading like a diary entry. Of course, it seems like you'll have to play the game a lot to unlock them all.
But you may not have to wait long to get started on your pursuit for 100 per cent, as the mere existence of this list symbolises that the game is almost ready for release. Trinkets have popped up in Sony's database early before, but it's rare. And with PlayStation Experience right around the corner, perhaps the free-to-play foray will get the "out now" treatment.
Update (18:30PM GMT): Sadly, director David Jaffe has ruled out a PlayStation Experience launch date on Twitter. "Speculation that Drawn to Death launches during PSX is untrue," he wrote. "However, we do have good news. More info to come in the next 30 to 90 minutes." Intriguing.
[source psnprofiles.com]