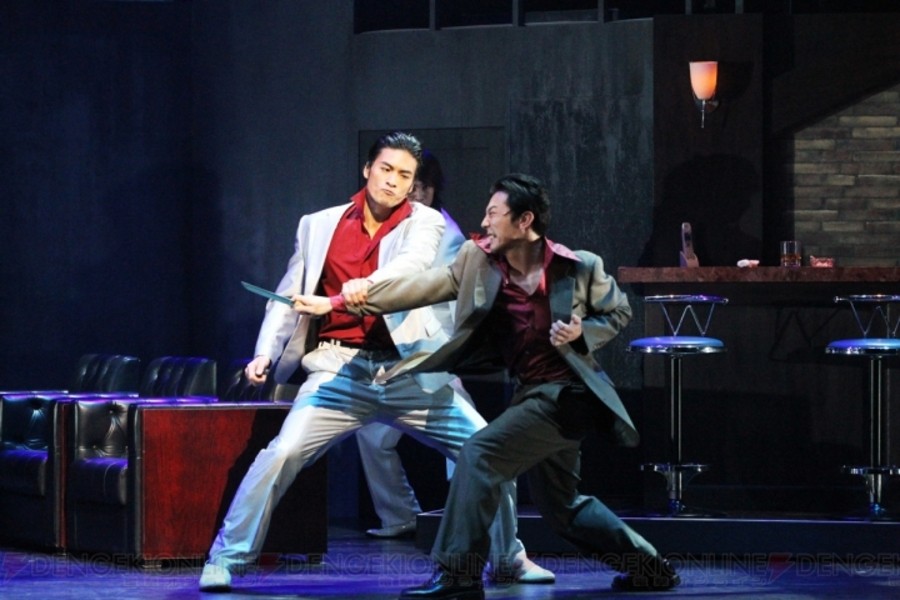 A stage show that the editors of this very site would have paid to see purely for the experience, 'Yakuza' obviously ties in to the fantastic action role-playing game series of the same name. Featuring staple characters such as protagonist Kazuma Kiryu and the crazy Goro Majima, the show was unleashed on the Japanese public earlier this year in commemoration of the franchise's ten year anniversary.
As you can probably tell, though, this is the first that we've heard of it, and we thought that it was well worth sharing. We've included a few photographs along with the production's DVD trailer, and to be honest, we reckon that it looks about as accurate as a live performance based on this particular subject matter could be.
Do you like what you see? Feel free to dress up as the Dragon of Dojima and bust some heads in the comments section below.
[source dengekionline.com]