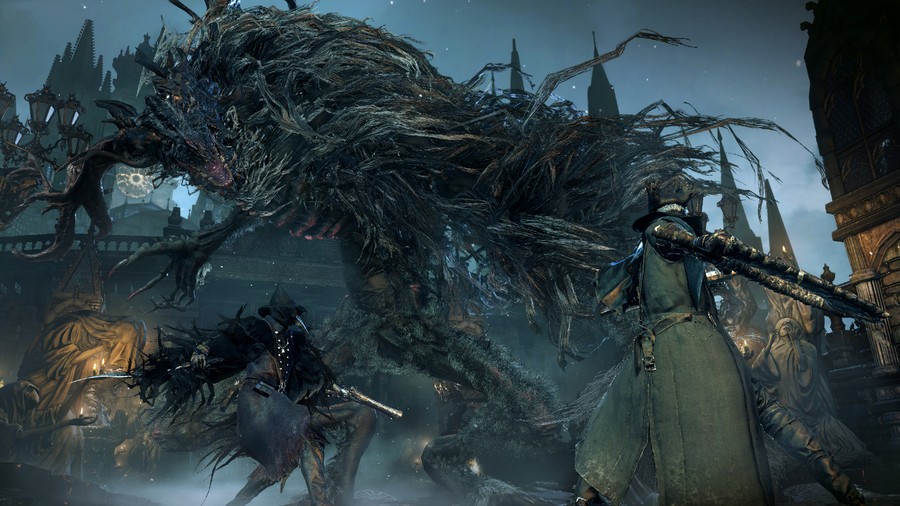 Bloodborne is without doubt one of the best games of the year, and its forthcoming expansion is one of this author's most anticipated holiday releases. From Software, however, is a very busy organisation, so what are the chances of Sony teaming up with the company again to create a sequel or some kind of new game? Worldwide Studios president Shuhei Yoshida reckons that there'd be no hesitation from the platform holder's side.
"We have great relationships [with the people at From Software], and because of the nature of them being publishers and developers, it's a unique relationship," he told Eurogamer.net at EGX 2015 last week. "We wish to continue to work with them. Being management of From Software, I can totally understand that they're publishers; they have to manage their resources. But also they support [director Hidetaka] Miyazaki-san's creative vision."
Yoshida continued that Bloodborne was a risky project for the studio because it was developed as a PS4 exclusive, which enabled Sony to step in and support it from both a production and publishing perspective. "It was early, from a Japanese publisher's standpoint, to bet big on a PS4-only title," he explained. "That was a quite large development effort. We were able to work closely with them." The big question is: would you take a Bloodborne 2 or something entirely new? Let us know in the comments section below.
[source eurogamer.net]