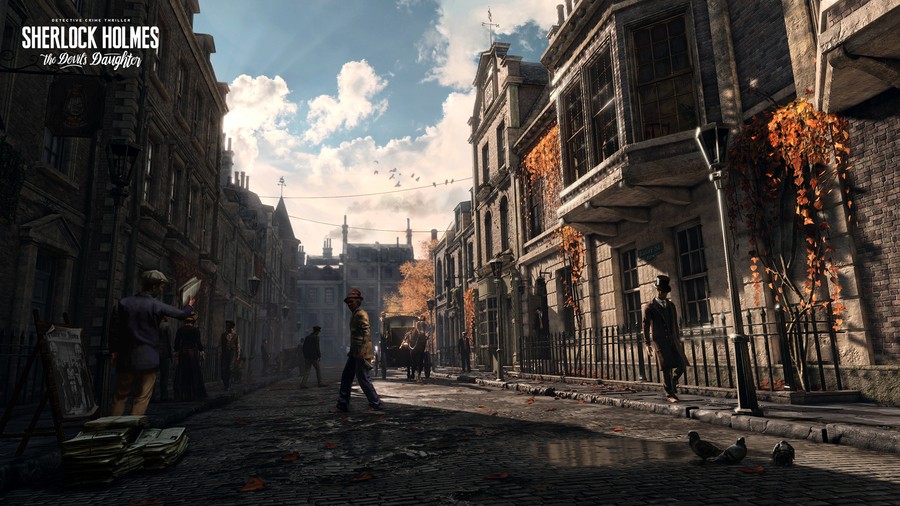 As teased earlier in the week, Sherlock Holmes: The Devil's Daughter will pull out its magnifying glass and give the PlayStation 4 a thorough examination in Spring 2016. Bigben Interactive announced the eighth entry in Frogwares' popular detective series earlier today, noting that the sequel to Sherlock Holmes: Crimes and Punishments will include five cases across an "expansive landscape of playable terrain".
"Featuring taut action and investigative work, Sherlock Holmes: The Devil's Daughter will push your abilities to the limit in a one-of-a-kind interactive experience," the press release explains. "With numerous suspects in each investigation, every choice you make could drive the story in unexpected – and possibly deadly – directions."
The first screenshots look absolutely lovely – but the previous game was no slouch in the visuals department either. Hopefully the voice acting is a bit better this time out, though, because we're not sure that we can stomach another 20 hours of Eastern Europeans attempting to mimic various English accents. The game will be playable for the first time at Paris Games Week later this month, so expect to learn more then.