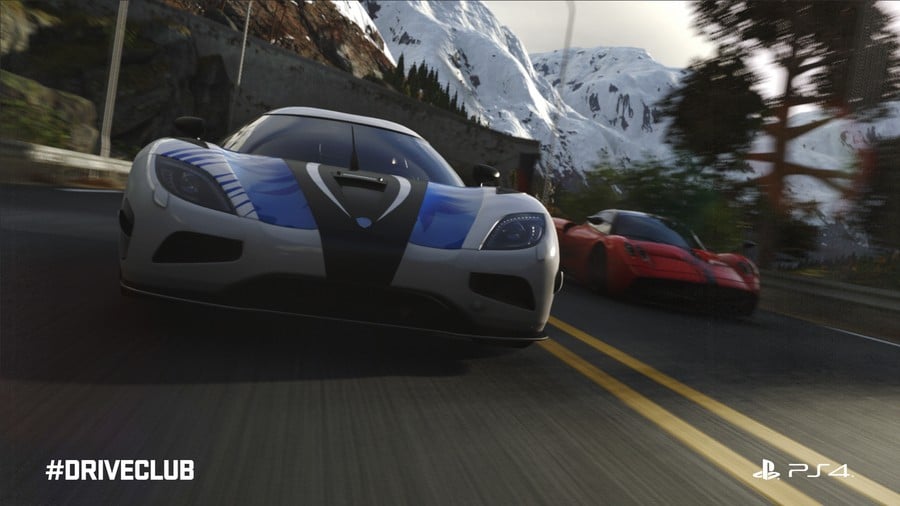 Sony will strut out onto the stage at Paris Games Week later today, presumably to announce a few games, talk PlayStation VR, PlayStation 4, and maybe even a bit of Vita. Erm, actually, scratch the last bit.
There have been a fair few rumours surrounding Sony's conference, but even we didn't see this one coming: DriveClub Bikes. The PEGI ratings board has rated DriveClub Bikes this morning ahead of the big show this afternoon, but what it is isn't entirely clear. We could be looking at an add-on or, less likely, a standalone bike-centred release.
Evolution will be at Paris Games Week, this much we know, so we're just going to go ahead and assume that DriveClub Bikes will get a mention later on today.
It might seem odd to have bikes in DriveClub, but Evolution actually has some pedigree when it comes to two-wheel racing. The studio's fantastic Motorstorm series featured 4x4's, traditional cars, and even motorcycles; plus, some of the team previously worked on the (excuse the language) Xbox exclusive Project Gotham Racing series, which featured bikes, at least in the last instalment.
What do you reckon? Is it a good idea to add motorbikes to the game, or would it be a bit weird going from four wheels to two? Pop a wheelie in the comments section below.
[source pegi.info]