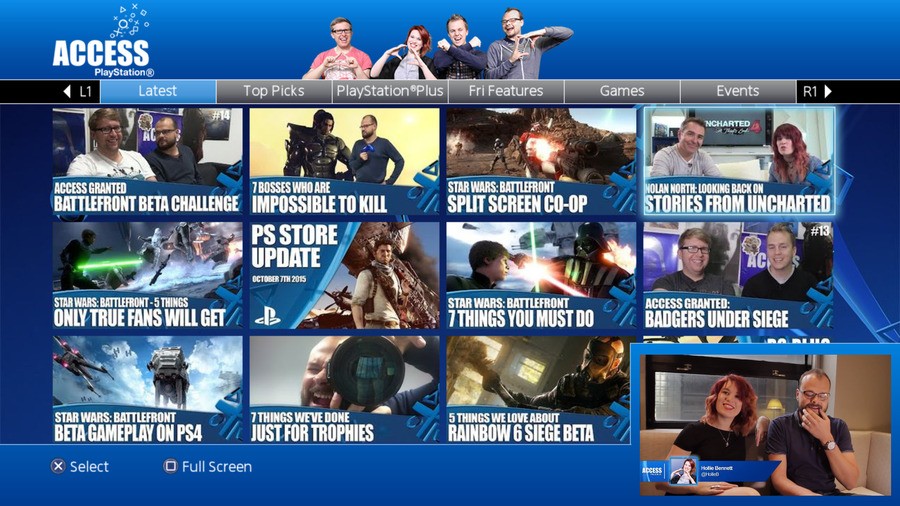 Sorry, we're not really going to list out seven reasons why you should download the PlayStation Access app on the PlayStation 4, that was just a gag… About the team's countdown lists… And YouTube… And – never mind. We are big fans of the channel, though, and figured that you should know that you can get your regular fix of Rob Pearson et al streamed directly to your eyeballs courtesy of your favourite console as of today.
You'll find the PlayStation Access app either in the PlayStation Store or under the 'Television' heading on the PS4's main ribbon. The download weighs in at just over 60MB, but comes with some nifty filtering features, allowing you to get to both brand new videos and popular content in a breeze. It's all streamed directly from YouTube, but the user interface is nice and the material is really great.
One thing that we should probably point out is that this is only available in the UK, Ireland, South Africa, Australia, New Zealand, and Nordic and Benelux regions for now. Still, if you fit under any of those categories, give it a look.