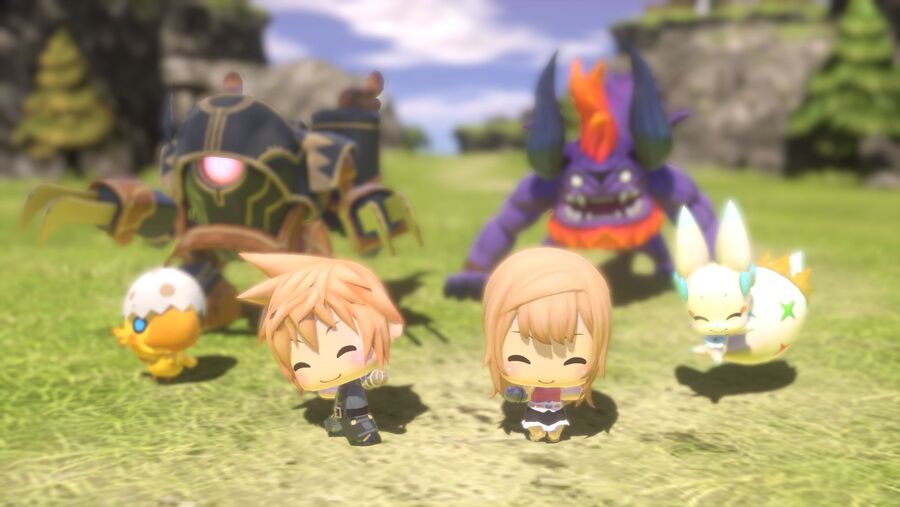 World of Final Fantasy was initially revealed back at E3 earlier in the year, and now we've got what is perhaps our best look at the role-playing release yet. Celebrating all things Final Fantasy, the game features monsters, characters, and themes from various instalments of Square Enix's beloved franchise.
What's really grabbing our attention, though, is how cute it all is. The title's art style shifts from tiny, sprite-like character models to more detailed personalities, and the world that these characters inhabit is full of bright colours and packed with magical feeling. All in all, we're eager to see some uncut gameplay so that we can really grasp what it's all about.
World of Final Fantasy is still set to launch at some point in 2016, and we'd assume that more information is coming in the relatively near future. Is this one on your watch list? List all of the trailer's references in the comments section below.