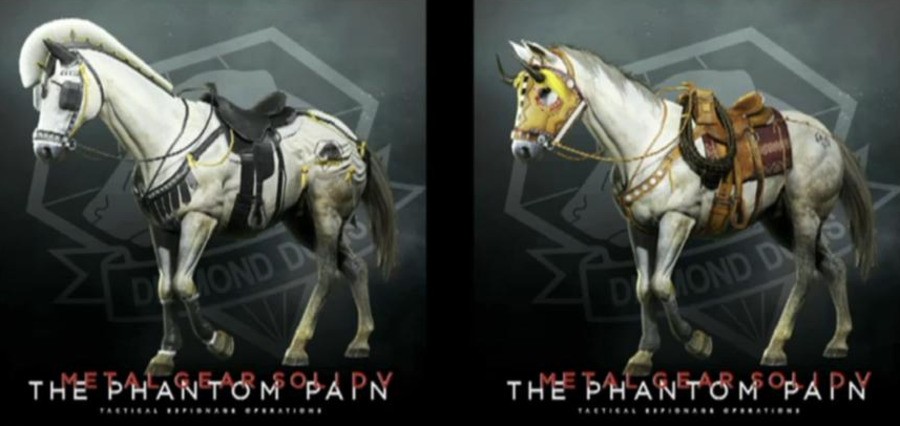 Back when downloadable content was a controversial subject – when's it ever not been? – you may recall The Elder Scrolls IV: Oblivion prompting punters to pull out their pitchforks due to its horse armour add-on. Well, either Konami wasn't paying attention or it's taking the p***, because Metal Gear Solid V: The Phantom Pain is getting its own set of cosmetic upgrades for D-Horse.
The content was announced during a TGS 2015 panel overnight, but no prices were confirmed, so it could theoretically be free. In addition to the ornate animal outfits, there'll be a Tuxedo for Snake, as well as his Metal Gear Solid 3: Snake Eater costume and some general jungle attire. There's women's wear, too – which can be equipped by any female prisoner that you rescue – featuring The Boss and Eva's threads.
There are no dates for any of these, nor is there any word on whether the game will be getting any story expansions right now. Considering that creator Hideo Kojima is likely weeks away from clearing out his desk, we're not holding our breath. It's a good thing that the core game's such a colossus, then, isn't it? This author's still barely 10 per cent of the way in.
[source youtube.com, via eurogamer.net]